Truck Drivers Meal Planning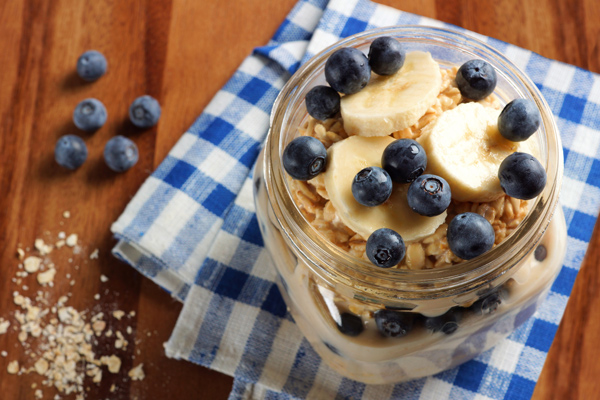 Trucking can be go, go, go. Sometimes we don't have time in the morning for a good breakfast and eating a big breakfast at the local greasy spoon can actually make you feel run down a couple of hours later. We came up with a 5 grab and go breakfast ideas that any truck driver can quickly put together to start your day off right. A little breakfast planning will have huge positive impacts on your personal well-being.
Yogurt With Grapes and Granola – 2 cups of yogurt, 1/2 cup of halved red and green grapes, and 1/2 cup of granola.
Bagel and Cream Cheese – Getting a toaster oven in your truck is great for quick breakfasts like this too.
Mixed Nuts & Cheese – Your favorite nuts are a great source of protein. Adding a few slices of your favorite cheese, and a couple pieces of fruit, on the side will feel like a substantial breakfast. Plus you can eat it on the run.
Muffin and Fruit – You'll need to make this before you leave and take it in the truck. Make muffins or a banana or almond bread. Added some fruit on the side and you have yourself a quick and easy breakfast to start your day. Here are a few recipes to get you started here, here, and here.
Berry Waffles – If you have a toaster or toaster oven in your truck pick up some frozen waffles and a mixture of your favorite berries. Toast your waffles and, instead of syrup, put your berries on it and gently taco it. It's a great tasty breakfast without the concentrated sugar rush and crash that syrup provides.