When Truck Drivers Use Their Social Media for Good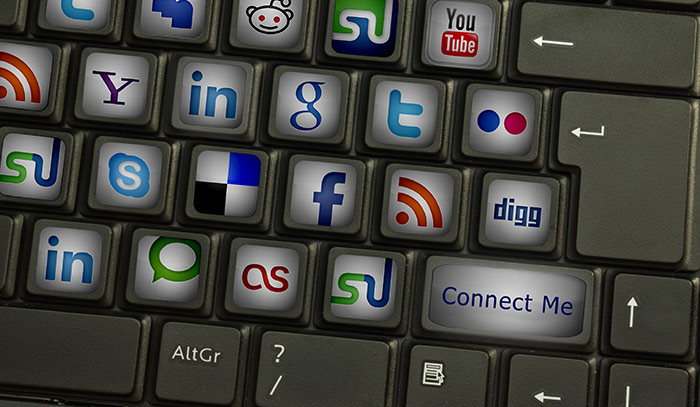 Social media is one of those things that people love or hate. But one thing that's undeniable is it's a great way to communicate.
If social media is your thing you have many options. From broadcasting yourself on platforms such as Facebook, Twitter, Instagram, Pinterest, and Youtube; to more personal one on one connections such as Snapchat and Messenger – you can use social almost anyway you like.
There are many benefits to you and the trucking industry when drivers use social media responsibly.
Some drivers have been able to build large audiences. With an audience, you can find ways to monetize your personality. After all, you're basically telling an interesting story that captures attention.
Even if you don't try to make money from it, it's an interesting hobby. We spend a lot of time away from home and hobbies and interests really do help mentally. It's also a great way to show friends and family what exactly you do and have to contend with every day as a truck driver.
The industry benefits when drivers show what they do and deal with daily. When you look at a truckers feed you're basically being told a story. Regulators and industry media do pay attention many times. Media people and trucking organizations can become aware of issues facing truckers by paying attention to what drivers are putting out there.
The trucking industry, as a whole, needs to attract youth. Truckers Youtube channels and social media accounts are a great way to show and demonstrate the real life industry. These are compelling stories on platforms that can reach Millenials. The trucking industry would be wise to harness this and brand trucking as a place with career opportunities for Millenials.
Driver Beware of Social Media
Like any tool, social media can be misused. When using social media remember people are watching. You're in control of the message you put out. You are, like it or not, telling a story. If you tell the wrong one, there can be bad consequences.
Here are a few tips for drivers using social media:
Don't bad mouth specific clients. You can easily cost your company a client if shippers/receivers see you targeting them after a bad experience. If you're going to tell the world about a bad experience, keep the names and logos out of it. It's hard to imagine not being fired if a client complains that a driver posted something negative. Something like that may make it harder to find another job. Companies will question your decision making if you get yourself fired because of your social media.
Don't bad mouth the company you work for. For that matter, don't take another employee to the woodshed on social media either. Again, not only will this possibly compromise your current employment but may reduce options for employment elsewhere. If that's what you post on social, does another company want that posted about them?
Don't video or photograph violations. Posting a video where you do something dangerous or illegal will have consequences. If your employer sees it, or it's brought to their attention, they will be forced to take action. Trucking companies are more safety conscious than ever and we don't want our drivers out of compliance or taking unsafe actions. There are huge legal implications if companies don't take action. Immagine you post something where you're in clear violation and next week you or another driver has an accident. Lawyers will find that post and can use it in court.
Don't give a bad impression of the industry. While you don't need to sugar coat your daily life, try to tell some of the good experiences. Again, a bad attitude on social can follow you.
Social Media Tells the World About You
Your attitude and character matters in this world. Potential employers and current employers look at social media to try to gauge the person in front of them. You control what they see on your social platforms. You can try to make the world a better place or you can be a constant fountain of negativity. You can also incriminate yourself. It's a powerful tool and a power that, too often, people don't think about.