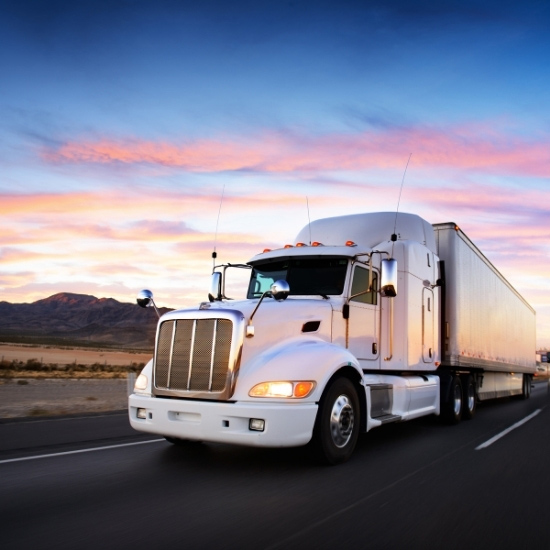 So, you're a rookie. You must be wondering what to expect during your first year on the road. It's a big adjustment, and you've probably never really experienced anything like driving a big rig – especially if you've just signed on doing long haul.
We have some advice on how your first year can be productive and educational and how you can get the most out of this important year.
Drive Those Miles
You can't put a price on experience. During your first year, get as much driving experience you can. Once you start packing in on those miles, the better you'll get, the more money you'll make, and the less stressed you'll feel as you learn the skill of safe and efficient driving.
Safety First
Safety always comes first! Even if that means you're going to be late for pickup/delivery. Don't be afraid to take things slow. Every move you make should be made with purpose, methodically, and safely.
Your goal as a truck driver is to get through each and every day without an incident. No dings or scratches, no rubbing up against things that you shouldn't and absolutely no roadway accidents.
You'll Start at the Bottom of the Food Chain
You're a rookie, so you're gonna start at the bottom. This will mean you'll be paid less than other more experienced drivers and start with mostly regional driving. Regional driving, while it does keep you closer to home and help you get use to driving a semi, can mean fewer miles. Use these regional runs to develop your skills and get ready for long-haul trips.
It takes time to gain experience and to be able to call yourself a professional driver. But you'll get there! Once you start building a respectful background and resume, the better things will get. You'll find as you start gaining experience, you'll get better runs and more money per mile.
Stick with One Company
In your first year, try to stick with the same trucking company. Job hopping is a common problem in the trucking industry – especially with rookies. Finding the right company can be difficult, and for rookies, even harder. Being fresh out of school and having little experience in the trucking industry means you're in uncharted territory, so it's natural to see the grass always greener with different companies.
The truth is, the first company you sign on with may not be your dream job, but unless there are serious safety concerns, we suggest sticking it out. As with any other job, hopping from one company to another does not reflect well on your resume and may hinder your ability to sign on with your dream company because you are not reliable.
In many situations, switching companies will not change the driving experience. Disagreements with dispatch or getting the bottom of the barrel lanes are going to happen – remember, you're new at this – you have to prove yourself before you can run with the professionals. Everybody has to start somewhere.
Keep in mind that most companies are looking for drivers with two years of experience.
Keep Pushing on
Do you remember that poster with the cat on the clothesline with the words "Hang in there"? Well, that's kind of what it is like during your first year. But the important thing is to keep pushing through. Your first year will probably be the hardest year. The trucking industry isn't for the faint of heart, and it will take some time to get use to this new career and lifestyle.
But with each run you take, the easier it will become. You'll find your rhythm and the tricks to trucking. You'll gain the trust of your employer and dispatch. You'll start regionally and can grow to long-haul driving. Everything comes in time – and some blood, sweat and tears – but if you keep pushing on, you'll find that trucking is a fulfilling career well worth this hump year.
Earn a Good Living with Len Dubois
We are able to ensure good miles and home time with regular Winnipeg-based clients, regular lanes and long-term clients. Our experienced team of dispatchers works hard to ensure that your time off and resets are taken at home, not on the road. For drivers, this equals above-average pay and the ability to enjoy a life outside of the truck.
Ask John About the $1000 Sign-On Bonus for Company Drivers and $2000 Sign-On Bonus for Owner Operator's
Must have 2 years OTR experience
Must be able to cross the U.S border
80% U.S miles
Must have a positive attitude about safety & compliance
Let's have a conversation and see if we're a good fit for you! Call John, Safety Manager/Driver Recruiter 1-888-590-2760 Ext 309 today.
If you'd prefer, John can contact you. Fill out the form below