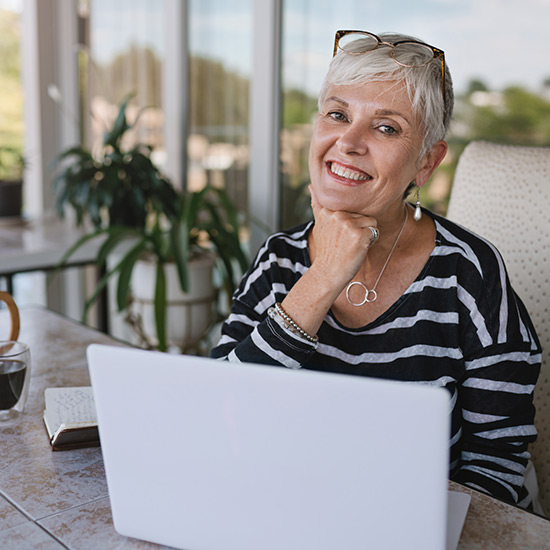 Your trucking lifestyle can be crazy. Sometimes it can be difficult to manage a family, a household, and a career when your better half is gone for much of the year. Many trucking families have stay-at-home spouses, which can get a bit tedious. One thing we noticed about our stay-at-home trucking families is that many of them operate home-based businesses to keep the boredom at bay and earn extra money for the big family vacation, retirement savings, or college education for the kids.
Working from home can be a lot of fun and there are more options now than ever before when it comes to home-based businesses. Many of these options are scalable, just what's needed to fit in with your spouse's on-the-road lifestyle, and allow you to pick your hours.
As was the case with the trucking spouses we talked to, truck drivers earn a good living and offer ample job security so the risks involved in starting a home-based business seemed minimal.
Our trucking spouses had these tips to offer up when choosing to carve your path as a trucking spouse entrepreneur.
#1 – Use Your Skillset
The best way to get any business off the ground is to make or sell a product or service that you know about and love. If you are going to start something up for the long-haul, then it needs to suit your temperament, your strengths, and your lifestyle. Are you an artist, a photographer, a crafter? Sell your work online or at a local farmer's market. Do you have wicked administrative or computer skills? Maybe becoming a virtual assistant is right up your alley. Even a spare room in your house can be adapted and set up as a Bed and Breakfast. The real key is to discover what you have to offer the world and then put it out there for them to discover.
#2 Be Realistic of Time Commitments
Starting a home-based business as a second income can be great but it can quickly take over your life. If your new business start-up is going to require your dedicated 24/7 attention from now for a long as you can see, you'll have to ask yourself if that is really what you want. One suggestion was to set an earning goal. Maybe you only want to save money for the family vacation to Florida or purchase a new vehicle without eating into the regular family budget. This can be a great way to help you scale your business and keep your time focused on achieving the financial goal at hand.
#3 All Hands on Deck
When you open a home-based business it really does become a family affair. While your trucker may not be able to help out very much, given the limited time at home, what about your children, your parents, in-laws, siblings, or best friend? Bringing other people into the development of your home-based business will help you share the wealth and the responsibility of the business.
#4 Create a Business Plan
Just because it's a home-based business, doesn't mean you should put together a written plan. This is a key focus point for any business big or small. A business plan will help you assess whether your business idea will be successful, set the goals and direction for the business, help analyze revenue and expenses (after all, if you aren't going to make money what's the point?), and help you get everything you need on track.
# 5 Let Your Passion Drive You
The worst business decision you can make is starting up something that you just don't have the drive and the passion for. It may seem like a simple idea, something that can quickly and easily start generating a revenue stream, but if you can't stomach the idea of doing the work, then there is no way you are going succeed in the long run. In fact, running a business that you dislike, will often take up far much more of your time, eat into your family life and stress you out (as a trucking spouse, you already have enough stress in your life). Do something that you love and making money from it will come more easily, at the very least, you'll get up every morning with a desire to tackle the work that needs to be done.