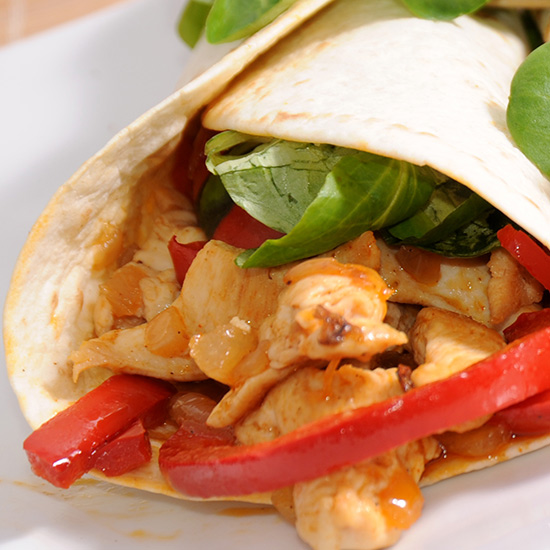 In a pinch for a quick meal? Try out this super easy Chicken Fajita recipe. All you need is an electric skillet and some precooked chicken.
INGREDIENTS
2 tbsp (30 mL) Vegetable oil
1 Small red onion, thinly sliced
1 Red or yellow pepper, thinly sliced
1 (400 g) Package Fully Cooked Chicken Strips OR Leftover chicken
1 (85g) Package fajita seasoning
1/4 cup (60 mL) Water
4-6 Small tortillas
DIRECTIONS
HEAT oil in a large skillet over medium-high.
Sauté onions and peppers until tender crisp, about 3 minutes.
Add chicken and heat for about 1 minute more. Sprinkle with fajita seasoning and add water. Toss to coat. Continue to cook for 3-4 minutes more.
Divide the filling between the tortillas and serve with your favourite toppings.
Notes:
You can make this with uncooked chicken breast as well, you'll just need to cook it a little longer. This recipe freezes well but undercook the vegetables so they don't get soggy when you heat them up.
Check out this link for more Trucker Friendly Recipes!