Summer Tips for Truck Drivers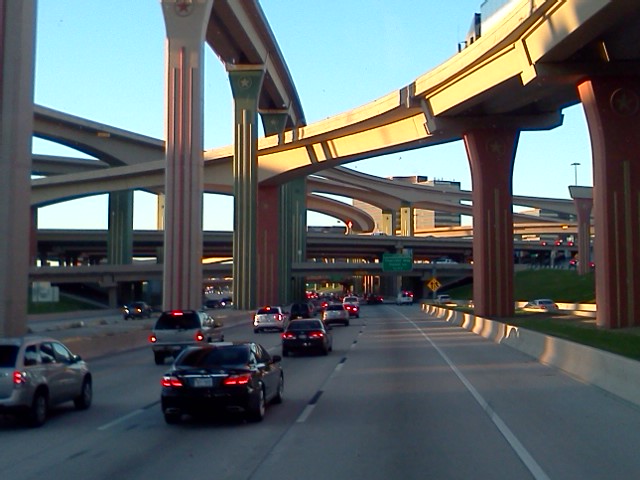 Finally. Summer has begun. Well, some mountain highways haven't received the memo about summer but in most areas we are in warmer hands.
Summer brings it's own set of challenges for truckers. Severe weather, construction, increases in traffic, odd traffic patterns and heat to name a few. It's important to be aware how the seasons affect our job.
Increased Highway Traffic
There's nothing better than to hit the lake with the family for the weekend. Which is one reason why there's an increase in traffic in the summer. People are generally more active in the summer. Weekend trips, vacations, and just cruising mean the highways are more congested. You'll also notice more campers which tend to be a little on the slower side and often caravan together.
All of this changes the traffic patterns we encounter. We have to pay attention. The increased traffic on the roads lead to more congestion, more accidents, and unpredictable behavior by frustrated drivers. Drive defensively and be prepared to stop. You don't know what's around the next curve.
Proper trip planning is important in this job. Anticipate the extra time you'll need to reach your destination. Increased traffic means a slower trip and there's really no way around it.
Protect Yourself From the Sun
This just isn't for the summer – you should protect yourself from the sun all year round. Summer has longer days and that increases our exposure. Skin cancer is a real danger for truck drivers. We are exposed to the sun more than average while in the cab and we need to take it seriously. A while ago we posted an article about the dangers and some of the things you can do to protect yourself. Check out – Little Known Risk To Truck Drivers – Protect Yourself From Skin Cancer.
Construction
Summer is construction season. In Manitoba the old joke goes "We have two seasons – winter and construction." Again, you need to take this into consideration when planning your trip. You're going to hit a lot of construction zones and it's going to eat up your time.
Be cautious in construction zones. Obey all posted speed limits and keep close watch for workers beside, or on, the roadway. Most solutions for safety in trucking comes down to SLOW DOWN.
Equipment
Extreme heat is hard on equipment, particularly brakes and tires. Proper pre-trips should always be done. Make sure your tire pressure is correct and keep a close eye on tire wear. Heat increases wear on your tires and increases the chance of a blow out if they get too hot.
Heat is also bad news for your brakes. Hot days in the mountains mean your brakes won't cool as fast when you're using them more and increases brake fade. If you are questioning your brake performance, pull over when safe and let them cool.
Bad Weather
Ah, our old friend, the weather. We write often about the weather. It's because it causes delays and, if you're not prepared, can be extremely dangerous. Tornadoes, severe thunder storms, flash floods, hurricanes and tropical storms have the potential to kill.
The advice for severe summer weather is simple: check the weather reports every day, shut down if safety is in question, and proper trip planning. Check out some of the articles on severe summer weather below.
https://lenduboistrucking.com/blog/trucking-and-severe-weather-tornadoes-and-hurricanes/
https://lenduboistrucking.com/blog/truck-driver-preparation-for-severe-summer-weather/
https://lenduboistrucking.com/blog/spring-and-summer-weather-hazards/
https://lenduboistrucking.com/blog/be-prepared-tornado-season-has-started/
There's no doubt that this job is better in the summer. Take the proper precautions and be prepared for the specific challenges that summer brings.