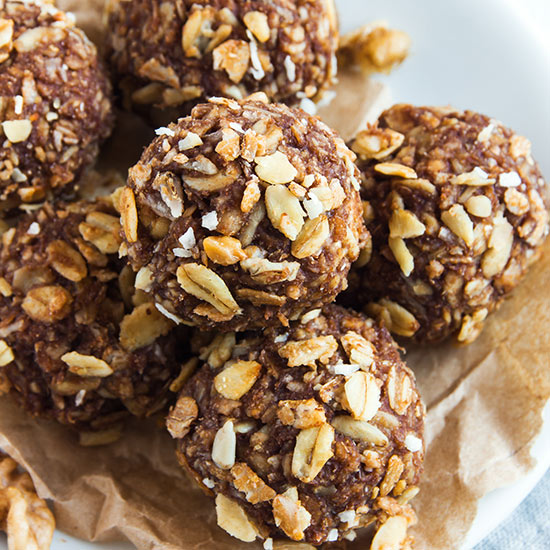 Oatmeal energy bites are a perfect grab and go snack for busy truck drivers. The base ingredients – oatmeal, peanut butter, and honey – are easy enough to keep on hand in the truck, and you can add pretty much anything to them to suit your personal taste. They are quick and easy to make plus they'll give you a boost of energy and stomp your hunger until mealtime.
BASE INGREDIENTS
1 Cup dry oats
1/4 Cup peanut butter (crunchy or smooth)
1/4 Cup honey
OPTIONS:
Generally, adding a 1/2 cup of additional ingredients is all it takes, but add more or less if you want. Add these ingredients alone or mix and match to create unique flavours that you'll love. Try mixing in things like
Dried Blueberries
Crushed Pretzels
Roasted Peanuts
Almond Slivers
M&M's
Chocolate Chips
Chopped Pecans
Shaved Coconut
DIRECTIONS:
In a medium bowl, add all of the ingredients and stir to combine well. The mixture should be a bit sticky.
Refrigerate for at least 30 minutes – to help with the balling process and give the oats time to absorb the honey and peanut butter.
Scoop about a tablespoon of the cookie ball mixture into your hand. Roll into a ball. Repeat.
ADDITIONAL DETAILS:
Oatmeal Bites store well, up to a week in the fridge and up to 6 months in the freezer.
Check out more great recipes for truck drivers!