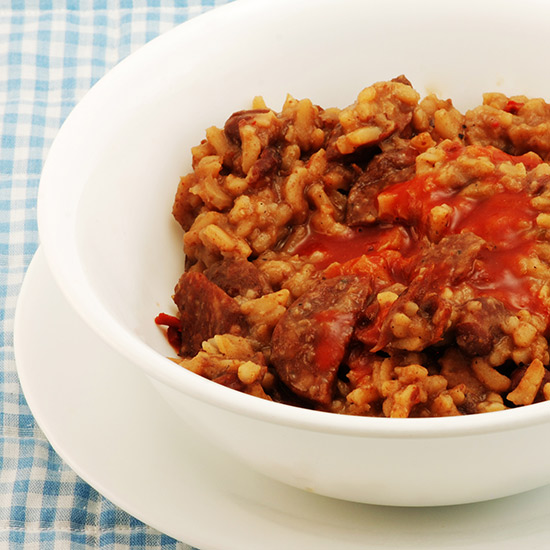 Nothing takes the chill out of a cold winter night like a good hearty meal. Slow cooker Beans and Rice is so simple to make, just toss it all together and set the temperature. You'll fill up fast and warm up in a hurry. Leftovers are great as sides for your next meal or wrapped up in a tortilla shell for lunch.
INGREDIENTS
1 tablespoon of oil
1 medium pepper, chopped
1 stalk celery, chopped
2 cloves of garlic, chopped
1/2 tsp red pepper
2 cans of dark red kidney beans
3 cups of chicken broth
2 cups of long grain brown rice
DIRECTIONS
Add all ingredients to slow cooker.
Cook for 6 to 8 hours on low OR on high for 3 to 4 hours.
Additional Notes:
This dish may require a little extra attention, stirring as often as possible. You can also toss in some sausage or pre-cooked ham, turkey or ground beef to alter the recipe.
While you're here, check out some more Trucker Friendly Recipes!