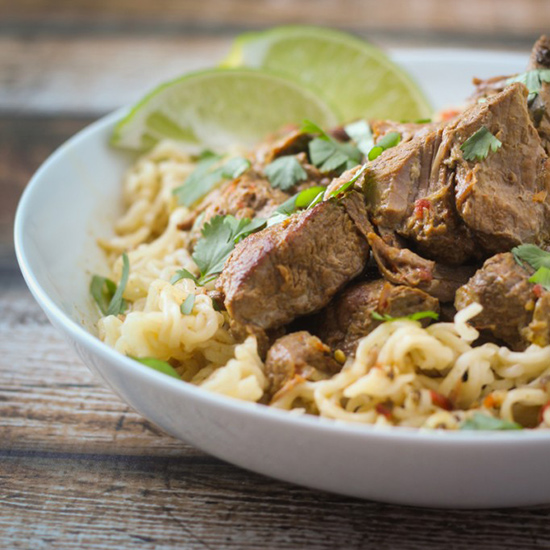 Who says eating fresh, home cooked meals in the truck has to be difficult? Grab yourself a crock pot and spice up your dinner with this easy to make Beef Curry recipe.
INGREDIENTS:
2 Tbsp. palm or brown sugar
3 Tbsp. red, curry paste
1 Tbsp. curry powder
1 Tbsp. ground turmeric
2 c. water
1 (14 oz) can unsweetened coconut milk
3 Tbsp. ground fresh chili paste (optional)
Cilantro, Scallions, and Lime wedges for serving
DIRECTIONS:
Combine the beef cubes, fish sauce, sugar, curry paste, curry powder, turmeric, and water in a large crockpot.
Cook on low for 10 hours.
After 10 hours, stir in the coconut milk and ground fresh chili paste.
Prepare the ramen noodles according to package instructions (stovetop or microwave).
Serve the beef curry over a bed of ramen noodles with fresh cilantro, scallions, and lime wedges for squeezing.