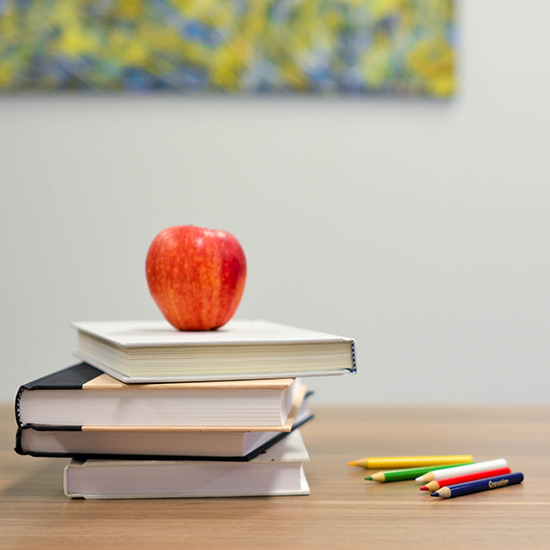 Many of us with kids or grandkids at home are facing the exciting new challenge of keeping their minds active while they are home from school. At the moment, school cancellations in Manitoba are planned to be short-lived, but as the COVID-19 pandemic continues on, our world seems to be changing daily.
Over the years, Len Dubois Trucking has employed many drivers whose families made the decision to homeschool. Over the past week, we have reached out to them to ask them what online resources they use so that we can share the information with you.
Online Resources to Help You Teach Your Kids at Home
Khan Academy – offers practice exercises, instructional videos, and a personalized learning dashboard that empower learners to study at their own pace in and outside of the classroom. Khan offers math, science, computer programming, history, art history, economics, and more.
IXL – offers personalized learning with comprehensive math and English curriculums for junior kindergarten to grade 12, with individualized guidance and real-time analytics for parents.
Education.com – provides digital resources, tools, and learning materials developed by educational experts. They are useful in any type of teaching moment, and many can be used to support national education standards.
Time 4 Learning – is an award-winning online education program that combines technology and curriculum to make learning fun. It offers standards-based math, language arts, science, and social studies for preschool through twelfth grade, as well as important electives like online foreign language learning.
Coursera – Every course on Coursera is taught by top instructors from world-class universities and companies so that you can learn something new anytime, anywhere. Hundreds of free courses give you access to on-demand video lectures, homework exercises, and community discussion forums. Paid courses provide additional quizzes and projects as well as a shareable Course Certificate upon completion.
Open Learn – the home of free learning from The Open University. Are you looking for a new topic to explore, or want to dig deeper into something you've already discovered? Whether it's a 60-second animated video or a 24-hour course you are after, you will find it on OpenLearn for free.
Netflix, Disney Plus, Youtube and other streaming platforms – are great resources for documentaries, educational and how-to videos that can cover everything from math to science, home economics to world politics.
Enjoy the Freedom of Teaching Your Kids at Home
For parents who have been homeschooling for years, not much has changed in their daily lives. For parents who have been thrust into this world of chaos, remain calm and enjoy this time with your kids. Here are some helpful tips to get you through it:
Use online resources to make your schooling life easier; the links above provide thousands of resources for you to choose from.
The core basics are math, science, social studies/history, English. Science and social studies/history can easily be covered by documentaries and online videos, especially during this short-lived period. Access to printables or online courses for math and English are abundant.
Develop a schedule for your days to keep everyone on track with the new routine.
If you're working from home on top of schooling your kids, try to get everyone working at the same time.
Schooling your kids doesn't have to take 6 hours. Don't get swept away by trying to fill a school-day schedule.
Let your kids work at their own pace while getting the planned school work done for the day.
Outdoor activities are great too. Let your kids play outside, so long as you can ensure they are social distancing. Outdoor play is an excellent replacement for gym class, plus the creativity that stems from free-play is very educational.
Enjoy this time with your kids. They really do grow up to fast. Think of this as a new adventure and enjoy watching their minds process new skills and concepts.
Remember that homeschooling can be fun – you'll just have to be creative and open to the natural madness that kids tend to create under these circumstances!