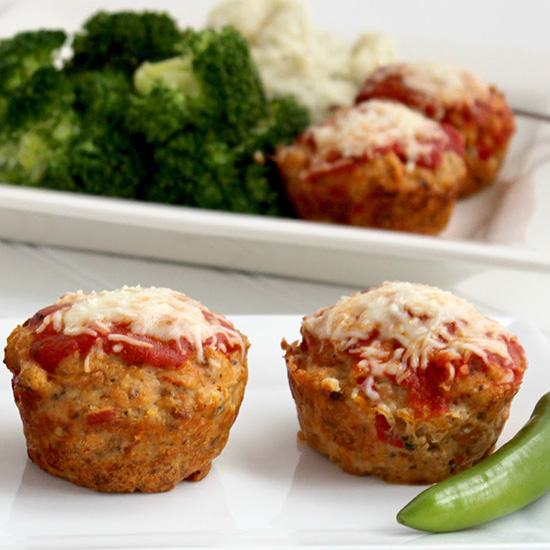 Do you love Pizza? Do you think your meatloaf needs something new?  If so, then you have to try out this dish that takes these two classic family dishes and puts a fun spin on it! This recipe is perfect for cooking at home and reheating on the road.
INGREDIENTS
1 large egg, lightly beaten

1/2 cup pizza sauce

1/4 cup seasoned breadcrumbs

1/2 teaspoon Italian seasoning

1-1/2 pounds ground beef

1-1/2 cups shredded mozzarella cheese
DIRECTIONS
Preheat oven to 375°. In a large bowl, mix egg, pizza sauce, seasoned breadcrumbs and Italian seasoning. Add beef; mix lightly but thoroughly. Divide into 12 portions; press each onto the bottom and up sides of a greased muffin cup. Add cheese to centers.
Bake until meat is cooked through, 15-18 minutes.
TIPS: If desired, top with additional sauce and basil before serving.
FREEZING
Freeze cooled meatloaves in freezer containers. Place meatloaves on a microwave-safe dish and place in microwave, covered, on high to reheat.