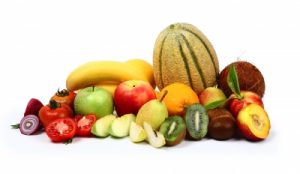 Healthy snacks are a very important part of a balanced diet. Not only does snacking between meals keep your energy levels up; it also helps control your appetite making you feel less hungry. Everyone should be eating two snacks a day; one between breakfast and lunch and the other between lunch and dinner.
Here's a list of 14 healthy snack options that are perfect for busy truck drivers.
Snack 1: 1 medium apple and ¼ cup of almonds
Snack 2: 1 cup of raspberries and ½ a whole wheat or multi-grain bagel
Snack 3: 10 whole wheat crackers with peanut butter
Snack 4: 1 medium banana with a glass of chocolate milk
Snack 5: Nutty Chocolate Chip Granola Bar and ½ a cup of low fat yogurt
Snack 6: 1 cup of grapes and a hard boiled egg
Snack 7: 1 cup of baby carrots with 3 tablespoons of hummus
Snack 8: 1 cup of sliced cucumber with ½ cup of low fat cottage cheese
Snack 9: 1 medium peach and 3 cups of air popped pop corn
Snack 10: 1 medium orange and a low fat English muffin
Snack 11: 1 cup of cherry tomatoes and 2 Cheese Strings
Snack 12: 4 pieces of Melba Toast with ½ cup of tuna or salmon
Snack 13: 1 cup of whole grain cereal with ½ cup of milk
Snack 14: 16 corn tortilla chips with ½ cup of salsa
Len Dubois Trucking is a family-run transportation and trucking company in Winnipeg, Manitoba. We are looking for quality Owner/Operators and company drivers. Join our team today.