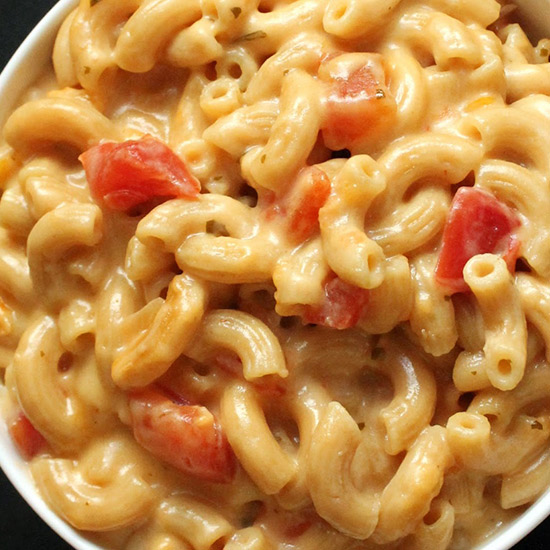 Take your Mac and Cheese to a whole new level with this quick and easy one pot Cheesy Salsa Mac recipe. It's simple enough to make in the truck if you have an electric skillet or even a walk, or you can make it ahead of time at home and take it on the road with you!
INGREDIENTS
1 pound ground beef 2 cups fresh salsa
1 teaspoon taco seasoning mix
1/8 teaspoon ground black pepper
1 1/2 cups hot water
1 1/2 cups elbow macaroni
1 cup milk
8 ounce Velveeta cheese, cut into cubes
4 ounces shredded sharp Cheddar cheese
DIRECTIONS
Cook and stir beef in the hot skillet until browned and crumbly, 5 to 7 minutes; drain and discard grease.
Return skillet to heat. Stir salsa, taco seasoning mix, and black pepper into the beef; simmer the mixture until hot, about 5 minutes.
Stir water, macaroni, and milk into the beef mixture; bring to a boil, reduce heat to medium-low, place a cover on the skillet, and simmer the mixture until the pasta is tender about 10 minutes.
Stir cheese food and Cheddar cheese into the pasta mixture; cook until the cheese melts completely, 5 to 7 minutes.