*Guest Post by Jeremy Derricks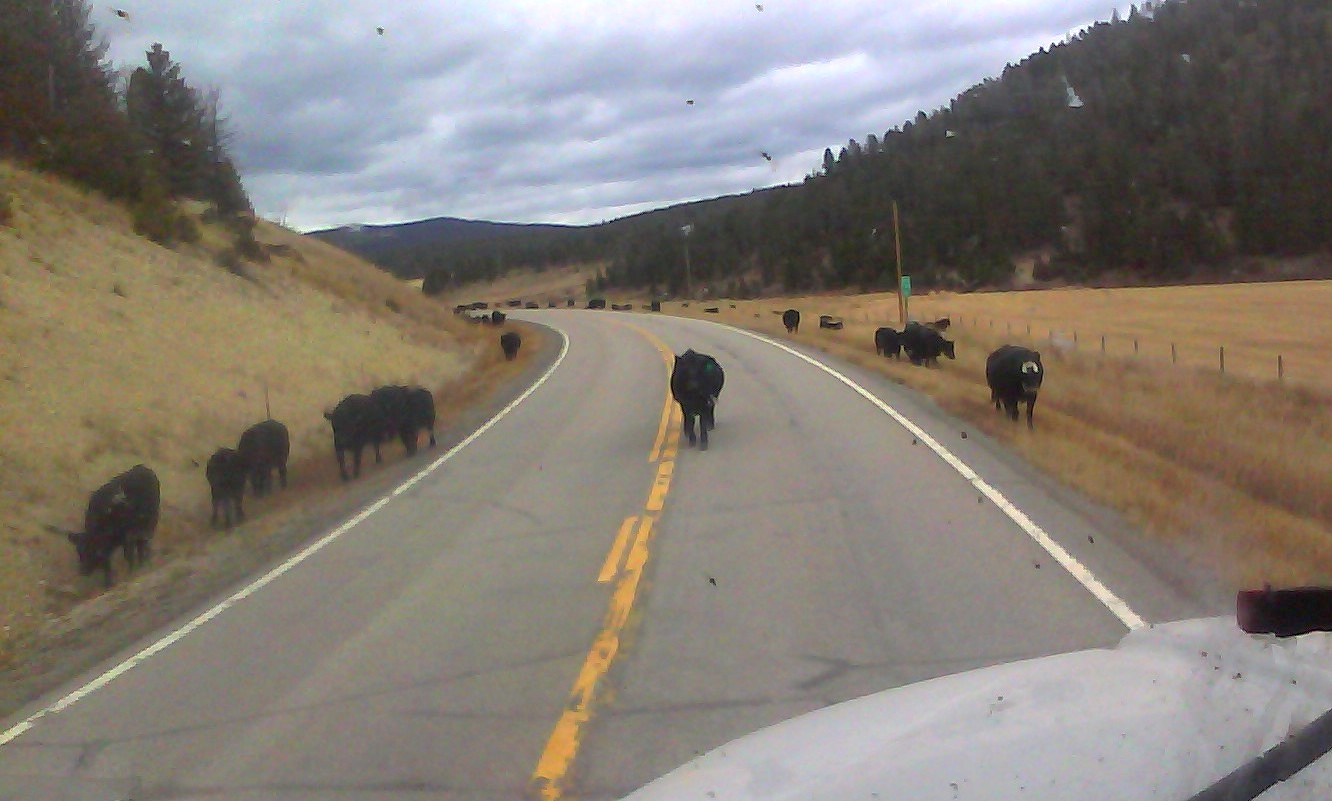 I was driving the skinny road through Montana about a year ago. As I came around a bend in the road, all I could see is pictured above.
At first I thought it was a big misteak. A fence was damaged and they got out; how offal. But no, they were just mooving along the road to another part of the ranch.
Can you believe this bulloney? You might expect to encounter something like this in Istanbull. But I was in America.
Trucking has a range of hazards. And I don't want to suede you out of becoming a truck driver. But you can't hide from the dangers of trucking. I don't want to steer you in the wrong direction. It is rare to see this on the road.
Not to stew about it, but my real beef with this delay is I was trying to get to the truck stop to watch some Graze Anatomy. I herd it was going to be a real barn burner.
I couldn't just hoof it out of there. Waiting on the road I felt I wasn't getting anywhere; like I was spinning my veals. I can't repeat here what I uttered. This blog is rated G after all.
Now before someone minces in about how fast I was going around a rural Montana road – I wasn't speeding. This company really has me cowed into running compliant.
If I had wrecked the brand new KW I was driving, my wife would rib me about it for heifer and heifer. The boss would grill me when I got back too.
Am I really milking this? I do feel a little jerky for writing this. I think I really butchered this post. I cud just let this go out to pasture. Or maybe it's punny and well done and I slaughtered it. I think there is a great cowlection of grade A puns in this post but there's no ruminate for anymore.
Safe travels until we meat again. Or, no wait…I'll be sinew guys later.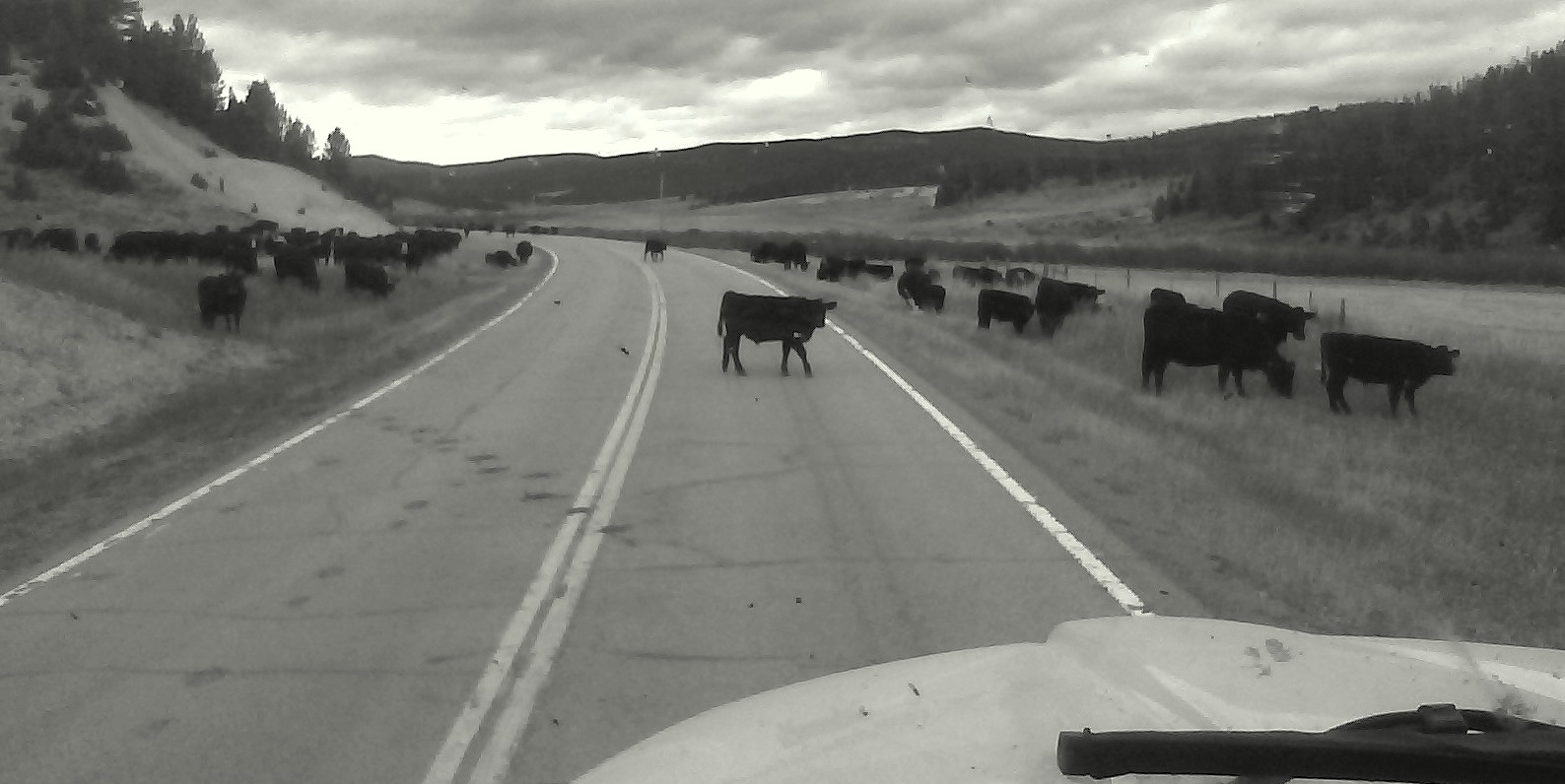 Jeremy Derricks is a company driver with Len Dubois Trucking.
Follow us on Facebook & Twitter for updates, info, trucking pictures, and more!
Share this post if you like it. Thank You.