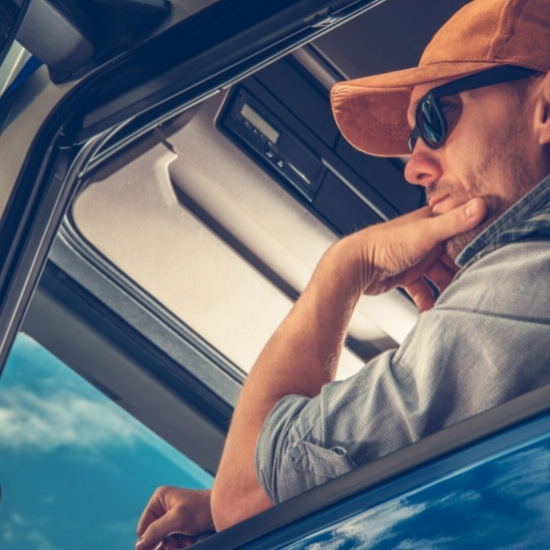 Do you feel like you're stuck in a rut? Where you're just going through the motions and not actually living it? Don't worry. You're not the only one. Throughout life, we all go through this stage – especially when it comes to careers.
Today, we'll be talking about how to enjoy your life as a truck driver and how to have a successful career out on the road. With change, effort, and determination, you can get your groove back and focus on the incredible career of trucking.
First Things First – Pick the Right Type of Trucking
There are quite a few types of trucking – and should be considered if you are looking to start your trucking career. Each comes with different benefits, challenges, demands, pay, and distance from home. Here's a shortlist of the more common types of trucking:
Flatbed Truckers
Tanker Truckers
Freight Haulers
Refrigerated Freight Drivers
Ice Road Trucking
Oversized Load Trucking
Heavy Haul Freight
Car Haulers
Owner Operator
And a Whole Lot More
Beyond the type of trucking, you should also consider the number of kilometres you imagine yourself driving and how far away from home base you can handle. Local, Regional, and OTR positions are defined by the amount of driving that is part of the job. Local drivers remain in or near a single city. Regional trucking refers to the part of the country a driver moves goods and materials. Typically, it's broken up into divisions like Northeast and Midwest and usually within a 1,000-mile radius. OTR drivers, on the other hand, can often be given routes anywhere across North America.
As you go through your career, you may have the urge to switch gears and reevaluate if what kind of trucking you're doing. And, that's okay. When you're working a job where you're more in the truck than out of it, it's essential that you love the job – meaning, if you need a change, then change it.
Start Nesting
No, please don't go out and bring twigs and leaves in your truck. Make your truck a second home. This is especially true for OTR truckers. As a driver, you'll spend hours, days, and weeks in the truck, so if you don't put the effort in to make it feel like home, you'll most likely be miserable.
So, how do you make your truck feel homey? That's up to you! Bring things to enjoy on your downtimes like small hobbies (or start a hobby), something to watch movies and shows, or books. Invest in cooking equipment so you can enjoy a hot, homecooked meal. Overall, bring things that are important to you and improve your on-the-road lifestyle.
Eliminate Stress Where You Can
Did you know trucking can be stressful? Who knew! But, we suppose that's true for all careers.
If you find yourself being more stressed out than being cool and mellow, it's time to analyze what's causing it. While you can't cut all stressors out of your life, you can lessen them. Depending on what is causing your stress, it could be something to work on with the company you're driving for.
Earn a Good Living with Len Dubois
We are able to ensure good miles and home time with regular Winnipeg-based clients, regular lanes, and long-term clients. Our experienced team of dispatchers works hard to ensure that your time off and resets are taken at home, not on the road. For drivers, this equals above-average pay and the ability to enjoy a life outside of the truck.
Ask John About the $1500 Sign-On Bonus for Company Drivers, $3000 Sign-On Bonus for Owner Operators, & $5000 Sign-On Bonus for Super-Single or Team Owner-Operators
Must have 2 years OTR experience
Must be able to cross the U.S border
80% U.S miles
Must have a positive attitude about safety & compliance
Let's have a conversation and see if we're a good fit for you! Call John, Safety Manager/Driver Recruiter 1-888-590-2760 Ext 309 today.
If you'd prefer, John can contact you. Fill out the form below