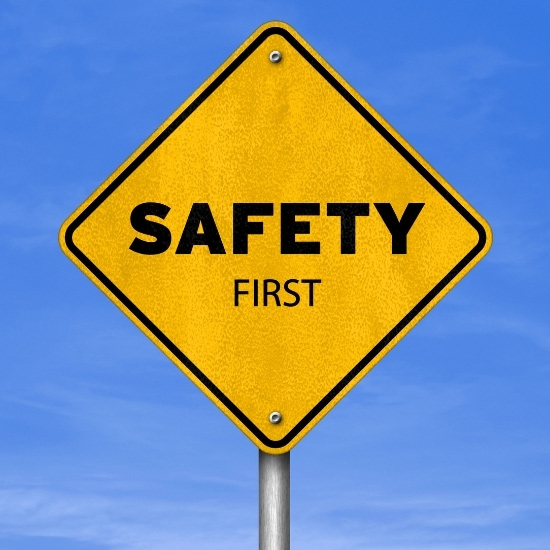 Safety is important. It's an obvious statement, but one that cannot be said enough. So, what does safety entail? How can you prevent an accident? Whether you're new to trucking or have been driving down the road for years, these tips are things you need to incorporate into your daily lives to become a better, safer driver.
Slow and Steady Wins the Race
Don't drive like a granny but do take your time and move slowly. Every move you make should be made methodically and cautiously. Think through what you are doing and slow down.
Be Thorough
Slowing down and being thorough goes hand in hand – and they are the top two tips when it comes to safety. This falls into the "think through what you're doing" part. Make a plan of action and then act on it while still maintaining your attention to your surrounding environment.
Check your blind spots. Watch the entire vehicle, not just the front of it. Pay attention to the road, lot, turn, and everything around you.
Study the Delivery Area
When you arrive at your destination, step out of the truck and walk around the area where you will be backing up. Take notice of the environment, its layout, obstacles, or things that could end up in your blind spots.
Don't Rely on Spotters
Trust no one. Okay, that might be a little dramatic, but when it comes to spotters (even though they mean well), they are unreliable. In most cases, a spotter is only watching one part of the truck, when in reality, there are multiple places to observe while driving – especially while backing up.
The best and safest way to back your trailer is to get out of your truck often and have a look yourself. Taking the time to stop, get out, and look numerous times, especially in difficult locations, should not be overlooked.
For more tips on backing your trailer, check out our blog, Tips for Backing Up a Semi.
Don't Underestimate the Power of a Map
You can't beat a good old fashion map. GPS devices sometimes make mistakes, but when you compare a road map with what a GPS is telling you, you'll be unstoppable.
Another good practice is to call the customer for directions. By doing this, you can gain detailed directions and information about the delivery location.
Trip Plan
Trip planning not only makes your trip safer, but it makes it less stressful and more productive and efficient. Trip planning helps truck drivers avoid unnecessary risk, damage and violations such as not finding safe places to park, taking non-truck routes, and running out of hours (just to name a few).
For an in-depth guide on how to trip plan, check out our blog Don't Wing It. It's Time to Start Trip Planning. But here are the basics of efficient trip planning.
Where, When, and How Long? – Know where you are going, when you need to be there, and, realistically, how long it will take you to get there.
Don't Forget to Fuel Up – plan out your fuel stops. The two big reasons to plan your fuel stops are 1). you won't get stuck in the middle of nowhere, running low on fuel, with nowhere to park safely and no truck stops nearby, and 2). this enables you to find better prices.
Plan Where to Park Safely – When you have a delivery off the beaten path, you may need to shut down a significant distance away from a pickup or delivery if closer truck parking isn't available. Planning is essential to stay in compliance with HOS and to arrive on time. Drivers states side also need to find a safe place for their 30-minute mandatory break. You can read our blog, Finding Truck Parking Tips, for tips on how to plan and find parking spots.
Learn More!
Learn more about safety on the road by visiting these blogs!