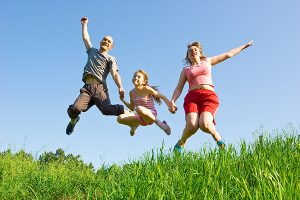 After the confusing beginning to our Manitoba spring, it appears that we are finally finished with snow, well . . . at least for now. Summer is quickly coming up on our heels and before we know it we'll be, once again, complaining about the cold winter. Make the most of the next 5 months and check out some of the amazing events right here at home.
Here are some great activities to check out with the family in May.
If you're a car enthusiast you won't want to miss the 17th Annual Rodarama Car  Show April 29, 2016 – May 1, 2016. Manitoba Street Rod Association has again teamed up with Rondex Limited to make the car show better than ever, there will be plenty of great Customs, Rods and Classics featured.
Be part of an important research by participating in a real live songbird banding session at the marsh. A Bird in the Hand takes place on May 15, 2016and is followed by is followed by a canoe excursion or a guided birding walk on the trails.
Want to learn how to fly fish? Check out the Fly Fishing Seminar on May 7, 2016. Manitoba Fly Fishers Association is providing a comprehensive full-day introduction to the wonderful world of wading. Topics covered include strategy, casting technique, fish species, artificial flies, and entomology. All equipment is provided.
Take a ride on The Prairie Dog Central, opening on May 8th. Kick back and travel through the awakening prairie landscape on a gentle journey to the rural community of Grosse Isle. Enjoy the musings of an onboard historian as he regales on railroading in the past. On arrival, meet the friendly local vendors, sample delicious offerings or browse through unique handcrafted items. Be sure to visit the newly restored Ridgeway Heritage Home.
Of course ther are always tons of things to do when you get home from a long trip, but breaking from routine and getting out to do something new and exciting is a great way to connect with your family.