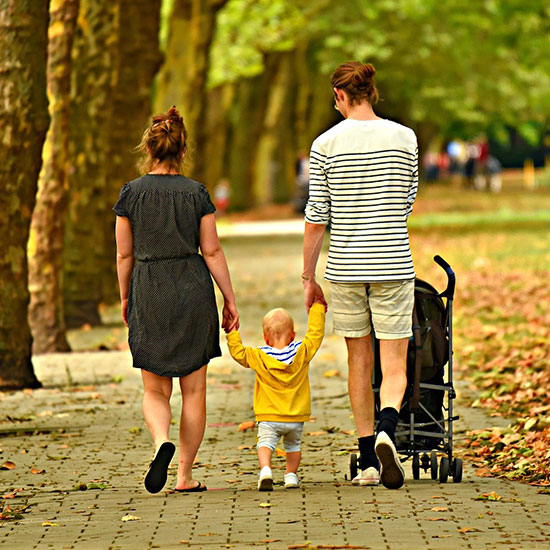 The weather may be a bit on the colder side now, but that doesn't mean that the family fun has to end! There are tons of things that you can do with your family with your time in.
HEEBIE JEEBIES
Dates and Times: October 8, 9, 10, 15, 16, 17, 22, 29 – 6:30 PM to Midnight. October 11, 18, 25 –  6:30 PM to 11:00 PM. October 23, 24, 30, 31 – 6:30 PM to 1:00 AM.
Location: Southwest Winnipeg off McGillivray Blvd, Winnipeg.
HEEBIE JEEBIES is unlike any haunted event you've been to before!
Four incredible mazes, photo ops, food trucks, merchandise, Scare Zone, free hot chocolate, fireworks (select nights), bonfires, and more! Over 100 terrifying characters. Over 70,000 square feet of fun! All visitors will be required to social distance and must wear a mask (for rules and regulations at HEEBIE JEEBIES, please visit their website). A FREE HEEBIE JEEBIES mask will be provided to all guests. Expect fog, strobe lights, air blasts, laser effects, loud noises, shaking floors, claustrophobia, coulrophobia, arachnophobia, kinomortophobia, and more!
Don't forget to stop in on October 31 to watch the largest Halloween fireworks display in Manitoba!
Not recommended for children under 13 years of age. No costumes, face paint, food, or drink allowed.
Activate Games
Location: 3338 Portage Ave, Winnipeg
Activate Games is a state of the art facility with a wide variety of gaming experiences. You and your group enter inside a video game experience and become the players to actively and mentally complete challenges. Unlike virtual reality, Activate is a real life experience. Each challenge is under 3 minutes and is difficult to complete, making it almost impossible to succeed on your first try. Each player is given an electronic wristband synced to their player profile to track scores and game completion.
FAMILY FOREST IMMERSION
Dates: October 3, 10, and 17
Location: FortWhyte Alive
Engage your family in an immersive, inquiry-based outdoor experience and explore forest, prairie, and wetlands with a FortWhyte Naturalist guiding you along the way. This six-week session will leave you feeling confident and inspired to continue to make connections with nature in wild places near your home and beyond.
Family Forest Immersion also promotes community building among like-minded parents who are interested in connecting their children to nature through a minimalist approach.
Manitoba Electrical Museum & Education Centre
Location: 680 Harrow St, Winnipeg
Explore Manitoba's electrical history from the 1880s to now at the Manitoba Electrical Museum & Education Centre. Interactive exhibits include a replica electric streetcar and towering robot made of over 50 household appliances.
Travel through the pre-electricity days of the late 1800s. Discover the beginnings of hydroelectric power. Learn about the first uses of electricity in the province. Follow the evolution of modern electric appliances. Peek into a 1940s farm kitchen. See a scaled operating model of a wind turbine. Learn how generating stations are built in Manitoba. Have a glimpse into present and future electrical development in Manitoba.
The Real Escape
Location: 3137 Portage Ave, Winnipeg
The Real Escape features story-driven gameplay, which allows us to engage teams of all shapes and sizes. We believe that the overall experience should be entertaining, challenging, and thematically immersive for each player. Our escape rooms contain atmospheric elements and technology that create a whole new level of adventure and gameplay. It's a great event for friends, families, students and work groups.
Featuring seven rooms (Oz, The Ruins, The Mavis House, Abandoned Station, The Castle, The Sub, and Spaceship), you and your group have some fantastic choices to choose from!
An Escape room is a real-life game experience where you and your group are trapped in a mysterious room surrounded by skill testing puzzles. You are given one hour to solve your way through the room and escape!