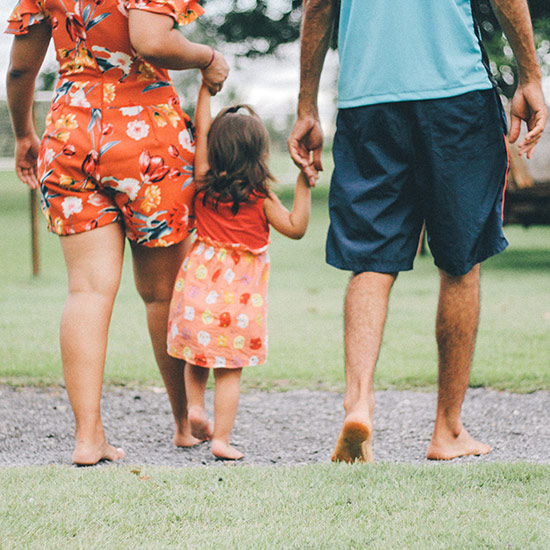 With activities, businesses, and just plain old things to do opening back up it's time for some family time! Go out and make some memories with your family and enjoy these activities that you that you have been waiting to open up.
Assiniboine Zoo
Assiniboine Zoo is officially back in action! Get ready to visit all your favourite animals and critters that you have surely missed during these times – and they have missed you too.
Experience the magical world of Churchill right here in Winnipeg at the Journey to Churchill exhibits. The Wapusk Lowlands exhibit is the perfect chance to see snowy owls, Arctic foxes, and reindeer. Or the Gateway to the Arctic, where you can encounter polar bears and seals, and even learn about the physiological adaptations to life on and under the sea ice through interpretive media.
Animals of Asia is another fantastic exhibit that will be open. With two endangered Amur tigers, Sichuan takin, Przewalski's horse, Stellar's sea eagle, and Turkmenian markhor.
Many of the Zoo's exhibits are opened, but some things will remain closed. Check out their website for additional information regarding rules, regulations, and open exhibits and attractions.
The Forks
The Forks is slowly and cautiously opening their doors, but as long as you respect social distancing and their rules, you can still celebrate by giving them a visit!
Go for a relaxing hike at The Forks National Historic Site. While visiting the site, you'll get a glimpse into 6,000 years in the past, where this location was considered a Meeting Place. With beautiful sights that seem unbelievable, learning about Canada's history, and letting your worries melt away, this is one historical site you can't miss.
The Winnipeg Railway Museum is also open! It's general knowledge that the railway is one of the turning points in Canada's history, but how much do you really know? Visit the Railway Museum and discover in-depth details of one of the key factors that helped shape Canada into a modern nation. With objects and exhibits like locomotives, cars and rolling stock, specialized vehicles, and inspection and maintenance, you'll never want to leave this very cool and important museum.
These are just a few things opened at The Forks. Visit their website to get the full scoop of what you can visit.
FortWhyte Alive
Whether you want to go fishing, hiking, or even if you want your kids to participate in day camps, FortWhyte Alive is ready for your adventure!
Visit FortWhyte's Lake. Their five sheltered lakes are charming and perfect to snap a few photos, fishing, and canoeing.
Trek the 7 km of woodchipped and limestone trails, whether by foot or bike. See critters that inhabit the prairie and forest of the trail and get lost (in a good way) in the pure beauty of nature.
Check out FortWhyte Alive's website for more information about opening rules and things that are open.
Lower Fort Garry
Lower Fort Garry is partially opened to the public. While the grounds are now open, all facilities (washrooms, visitor centre, and all historic buildings) remain closed. But you can still have a wonderful time there! Getting out of the house and just seeing these historic buildings and the grounds itself will be incredible!
Lower Fort Garry was once a former fur trade post – one of the most extensive in western Canada. This was also the site where nations gathered to make a historic treaty between Ojibwa, Swampy Cree and the Crown.
For information on rules and regulations, please visit Lower Fort Garry's website.
Winnipeg Art Gallery
The Winnipeg Art Gallery is back in action! With exciting exhibits and online classes, there is a variety of things to see and do.
The Nuliajuk Story exhibit showcases the unique legend of the Nuliajuk – a sea spirit that is the guardian of sea animals. The Nuliajuk appears in many different regions by a variety of names Nuliajuk, Taleelayuk, Takannaaluk, Arnajuinnaq, Uinigumasuittuq – or Sedna.
Experience the Nuliajuk in person and discover how artists in different communities have made this legend come alive.
The Small Worlds exhibit is all about Inuit Miniature Carvings. More than 100 miniature carvings done by Inuit artists from over a dozen communities across Nunavut back in the 1950s to the 1970s.
The miniature carvings show more than just talent and patience, though – it also shows the resources available to the carvers in their communities at the time.
Miniatures use to be designed for trade purposes – trading for necessities, other items, or even to be sold at a Hudson's Bay Company post or Inuit-owned co-operative. They would also create animal miniatures to bring good fortune to hunters.
There are many other exhibits for you and your family to visit while at the Winnipeg Art Gallery, but maybe you want to learn how to create your very own masterpiece. Winnipeg Art Gallery also provides online art classes for adults and kids!
For more information on rules and regulations, please visit the Winnipeg Art Gallery's website.