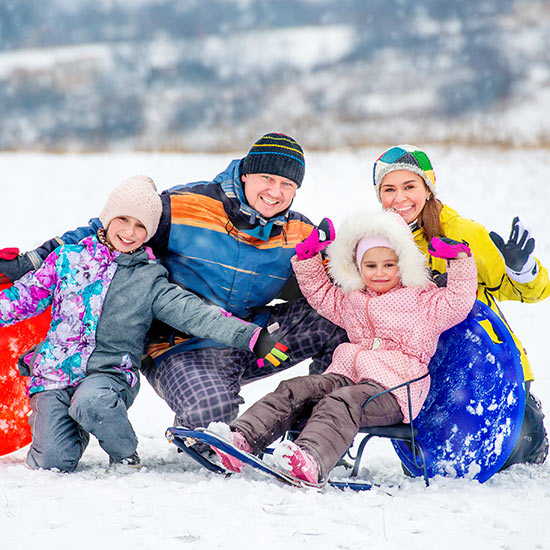 Being on the road away from your family is hard and stressful. Relax with your family and have some fun at these family-friendly events!
Heritage Day
Date: February 2, 2019
Location: St. Norbert Community Centre, Winnipeg
Heritage Day will be held at St. Norbert Community Centre, located at 3450 Pembina Hwy. They will start off at 10:00 AM with a free pancake breakfast and musical entertainment, followed by afternoon activities of dog sledding, horse-drawn sleigh rides, a hayride tour of St. Norbert, the Louis Riel Institute and Manitoba Living History Society will have displays, a bonfire with bannock and a giant teepee. We will close with fireworks at dusk before we hold our Baked Potato Buffet.
Family Fusion
Date: February 10, 2019
Location: Winnipeg Art Gallery, Winnipeg
Family Fusion is a monthly DIY arts and crafts event – stop by the WAG with your family and spend some creative time together.
Alive in the Woods
Date: 2, 9, 16 and 23
Location: FortWhyte Alive, Winnipeg
Take part in various nature-inspired activities, crafts, games, and exploration, and let your adventurous side come to life with us! Each week FortWhyte Alive will feature a different activity geared towards varying ages, helping you get connected with nature. This program is great for nature-newbies wanting to learn to get outside, and nature experts alike.
Lac du Bonnet Ice Fishing Derby
Date: February 23, 2019
Location: Lac du Bonnet
Join the family-friendly Lac du Bonnet Ice Fishing Derby for their 13th Annual derby where size doesn't matter! With their hidden length and time derby, all you have to do is catch a fish for your chance to walk away with $10,000 cash. In fact, you don't even have to catch a fish at all to be able to win one of their amazing randomly drawn prizes.
Breakfast with the Bears
Date: February 2, 9, 16 and 23, 2019
Location: Assiniboine Park & Zoo, Winnipeg
Enjoy breakfast with a view from the Tundra Grill as you look out over the Journey to Churchill exhibit and the polar bears that call it home. You'll learn all about Assiniboine Park's polar bears at an exclusive Zoo Chat with one of their animal care professionals. PLUS: crafts for kids, hands-on learning.