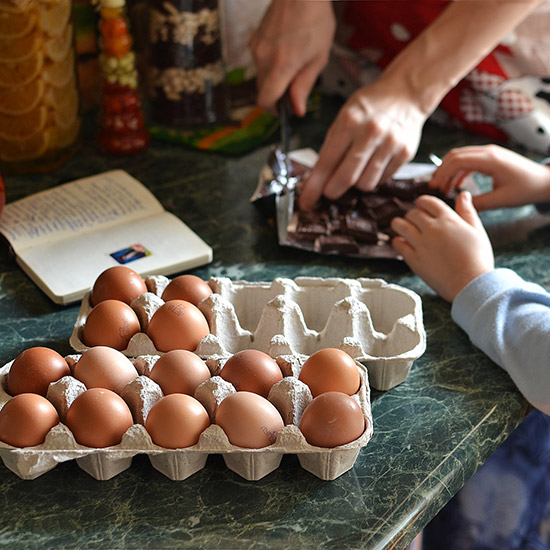 There's no denying that this Christmas will be . . . different. But that doesn't mean that the holiday cheer has to end! With these wintery and Christmassy family activities, even the Grinchiest of Scrooges can get into the holiday spirit.
Christmas Photoshoot
While you may not be able to hire a photographer for some holiday photos, that doesn't mean that you can't have photos of Christmas cheer this year! Whether you're using your phone or a camera, schedule a day to do a Christmas photo shoot.
You can dress up, dress wacky, or take photos of the Christmas-family-time-activities. The important part is, you'll be able to have the memories for a lifetime, and even show it off if you want to.
Homemade Holiday Cards
Holiday cards are a surefire way to not only get in the Christmas spirit but also spread it to those you love and care about!
This year pull out the craft supplies and design your very own Christmas cards. Whether you're trying out one of the crafts in the links below or starting from scratch and designing your own, this is a family activity that's fun and productive.
42 Best Handmade DIY Christmas Card Ideas for Your Holiday Greetings This Year
33 DIY Christmas Card Ideas to Show Your Creativity This Season
Try out New Christmas Recipes
One of the best parts of Christmas is the food – namely, the treats! This year spice up your baking to-do list and add a new recipe or two. Baking can also be a fun family task and a good life skill to teach the kids.
Here are some links to tasty new recipes for goodies!
60+ Easy Christmas Treats to Make with Your Family This Holiday Season
47 Super-Cute Treats That Will Be the Highlight of Your Christmas Party
51 Christmas Treats That Are (Almost!) Too Cute to Eat
Winter Hiking
Even if you're just taking a walk around the neighbourhood or going for an adventure on the trails, you and your family will have a fantastic time! As long as you keep your distance from other hikers and walkers, this is a great way to get out of the house safely.
Whether you're taking in the winter wonderland, practicing your photography skills, or just enjoying being in nature with your family, this is a great way to create lasting memories.
If you're planning on going all out and trek through the trails, here are some great resources to keep in mind.
How to Winter Hike: 5 tips to get you Started
Winter Hiking Tips for Canadian Explorers
Don't know where you should start your hiking adventure? No problem! Here are a few links for ideas.
Discover your Heart in: Eastern Manitoba's Trails
13 Provincial Parks to Visit During Winter in Manitoba
Watching Christmas Movies
Whether you're watching the new Hallmark Christmas movies, watching the classics like Rudolph or Frosty the Snowman, or something in the middle like Elf, there is no better way to start the Christmas season than cuddling up and watching Christmas movies.