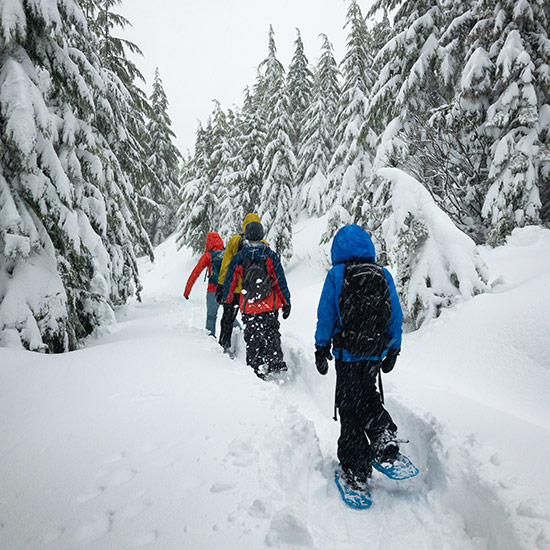 Can't decide what to do with your family with your time in? No problem! Here are 6 events and activities that we think you and your family will love!
Date: March 7, 14, 21, & 28
Location: FortWhyte Alive, Winnipeg
Explore the trails and lakes of FortWhyte Alive by snowshoe with a guide, and search for animal tracks and wildlife along the way. Drop by to try it out, or make snowshoeing part of your weekend routine!
Date: March 8
Location: Burton Cummings Theatre, Winnipeg
A gentle giant with an undeniable ability to make you feel good about yourself, this musical master brings 40+ years of commitment, consistency and depth to a career that blends the many genres of performing and communication.
Date: March 8
Location: Jubilee Place, Winnipeg
This annual family friendly event is absolutely one of the best entertainment values in Winnipeg! For only $10.00, you will see members of the Winnipeg Circus Club perform amazing feats of strength, skill, and coordination. From amateur to award-winning professionals, this will be two hours jam-packed with Winnipeg's best circus artists including clowns, jugglers, hula hoopers, unicyclists, street performers, contortionists, and more! PLUS you won't want to miss the internationally recognized headliner, Iman Lizarazu!
Date: March 13 to 15
Location: Bell MTS Place, Winnipeg
Embark on a quest with Mickey Mouse and pals as they follow Captain Hook's treasure map for clues to find Tinker Bell after he attempts to capture her magic. Journey across the Marigold Bridge with Miguel from Disney and Pixar Coco into the magnificent and mystical Land of the Dead and discover a vibrantly colorful performance with skeletons atop sway poles dancing over the audience in a beautiful cultural celebration of family.
Travel to the wintry world of Arendelle and sing along with Elsa as video projection creates a kaleidoscope of crystals to help build her ice palace. Witness Belle lift into the sky as the enchanted chandelier comes to life high over the ice for onlookers seated above and below.
Demonstrate the power of teamwork when Buzz Lightyear, Woody and Jessie recruit the Green Army Men and the audience for a daring rescue in Andy's room. Laugh hysterically as the hilarious pirates flip, tumble, and twist on tumble tracks, stilts and more in an effort to showcase their talents for Captain Hook. Sail away with Moana on her daring voyage across the ocean and bravely encounter the fiery wrath of Te Ka. And make memories with your whole family during Aladdin and The Little Mermaid as the search party becomes an all-out celebration.
Date: March 20 to 22 & March 28 to 29
Location: Manitoba Theatre for Young People
Enjoy a Windmill Theatre Production!
Beep's crash landing in Mort's village disrupts both breakfast and the comfortably predictable life the villagers lead. Yet, when Beep's power source starts to drain, it will be up to Mort and the villagers to help her.
Date: March 27 to 29
Location: RBC Convention Centre, Winnipeg
The 46th Annual Piston Ring World of Wheels is Manitoba's premier hot rod and custom car show for car enthusiasts of all ages and features Manitoba's best hot rods, coolest rides, customs, trucks, muscle cars and motorcycles plus demonstrations, unique car displays, special celebrity appearances and awards and cash prizes for the participants.