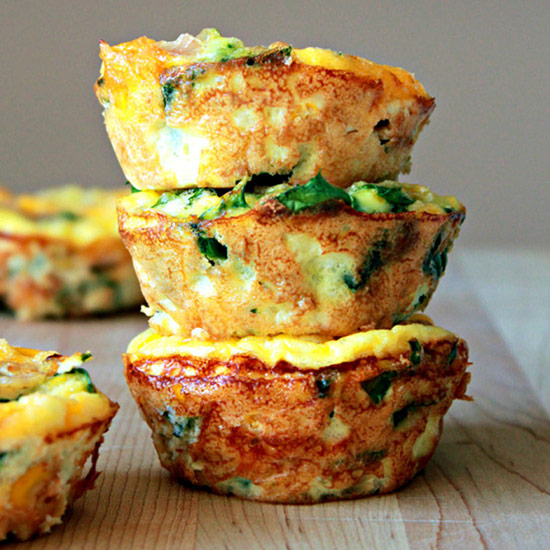 With your busy schedule on the road, it's easy to skip the most important meal of the day. With this easy, reheatable mini frittatas recipe, missing out on breakfast is a thing of the past! Cook this recipe at home, freeze it, then pop it in the microwave to start your day the right way.
INGREDIENTS:
6 large eggs
1/3 cup heavy cream
3 slices of deli meat of your choice (turkey, ham or roasted beef), roughly chopped
a handful of baby spinach, briefly chopped
1/4 cup frozen corn
1/3 cup shredded cheese of your choice
salt and pepper to taste
DIRECTIONS:
Preheat oven to 350F. Grease muffin tin or line with muffin liners.
In a large bowl, mix eggs and cream until well combined.
Add remaining ingredients and mix well.
Spoon batter into the prepared muffin tin, about 3/4 full. Transfer muffin tin to oven and bake for 18 to 20 minutes. Transfer muffin tin to a wire rack and let cool completely.
Use a pairing knife to run around the edges of the frittatas to release them from the muffin tin.
TIPS:
The frittatas can be frozen for up to a month.
Reheat in microwave before serving.
Recipe makes eight mini frittatas.