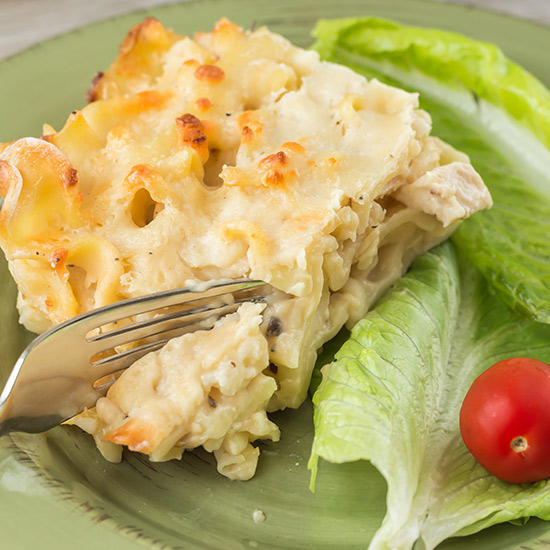 We bet you didn't know that you could make lasagna in a crock pot! It's time to take your over-the-road cooking up a notch with this simple yet different take on lasagna.
INGREDIENTS
2 cups diced or shredded cooked chicken
2½ cups Alfredo sauce
9 uncooked lasagna noodles
1 15-ounce container ricotta cheese
8 ounces cream cheese
1 teaspoon Italian seasoning
1 cup shredded parmesan cheese, divided
DIRECTIONS
Stir together chicken, ricotta cheese, cream cheese, ½ cup parmesan cheese, and Italian seasoning.
Lightly grease your slow cooker.
Spread ½ cup Alfredo sauce in the bottom. Top with three lasagna noodles (break as needed to fit into the slow cooker).
Spread half of chicken mixture over the noodles, then layer with three more lasagna noodles.
Pour half of the remaining sauce over the chicken mixture. Top with three more noodles (breaking as needed), then remaining chicken mixture, and remaining noodles.
Spread remaining sauce over the noodles and sprinkle with the last of the parmesan cheese.
Cover and cook on low 3-4 hours. Sprinkle with chopped parsley if desired just before serving.
Check out more Trucker Friendly Recipes from Len Dubois Trucking!