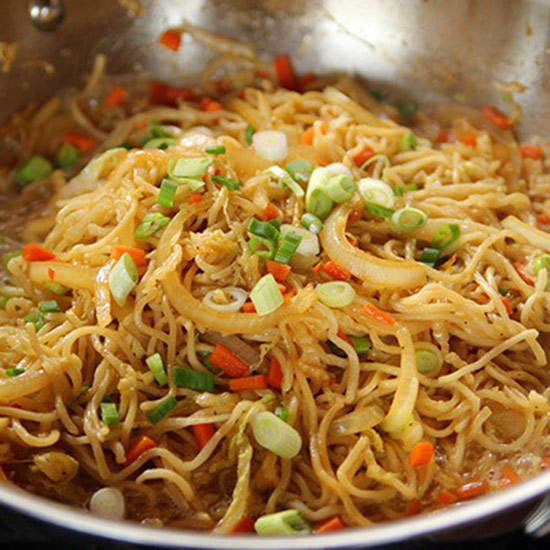 Try your hand at cooking some delicious Chinese food. With this recipe, forget ordering, just cook this meal at home and pack it up for the road.
INGREDIENTS
8 oz thin lo mein noodles
1 Tbsp peanut oil
1 carrot, julienned
½ head napa cabbage, sliced thin
½ onion, sliced
¼ cup chicken broth
¼ cup low-sodium soy sauce
1 tsp sesame oil
Sliced green onions, for topping
DIRECTIONS
1. Bring a pot of water to a boil and cook the noodles according to the package directions. Drain and set aside.
2. Heat a skillet over medium-high heat and add the peanut oil. Add the carrots, cabbage and onions and cook for 1 minute. Add the chicken broth, soy sauce and sesame oil, then toss in the noodles. Top with sliced green onions.