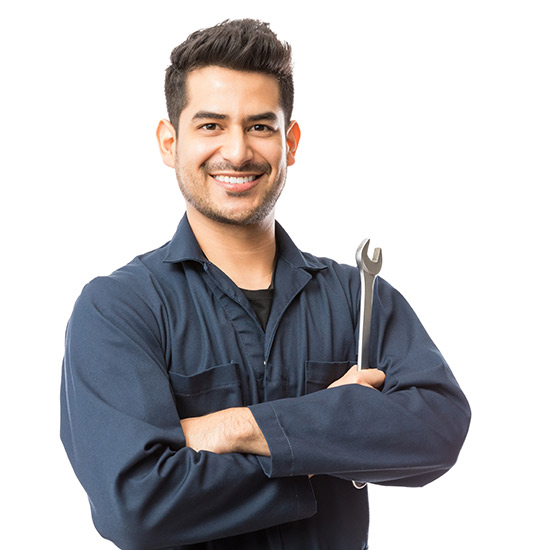 Are you looking for an opportunity to use your self-motivated passion and talent for repairing and maintaining heavy-duty truck trailers?
Reporting to the Maintenance Manager, this role is responsible for repairing and maintaining our truck trailers in an orderly fashion while meeting timelines and deadlines for our drivers and owner operators.
OPPORTUNITY:
We are growing and we are looking for someone with exceptional mechanical aptitude and skills that enjoys working on heavy-duty truck trailers to join our dynamic and professional team.
The position requires strong communication skills both oral and written. The Journeyman Trailer Technician plays a key role in the organization and must work closely with all of our drivers and internal departments to ensure a high level of customer service is provided.
RESPONSIBILITIES:
This position provides experienced diagnostic and repair skills. Diagnoses and completes repairs and/or services on heavy-duty truck trailers as well as other transportation equipment to ensure customer satisfaction and while working as a member of our team. Maintaining strong internal relationships and the ability to communicate and coordinate repairs and parts required with the service writer.
General functions and duties of the role:
Maintain, inspect, service, test and repairs all systems on trailers, mobile equipment and vehicles used in shop, yard and road service;
Perform general maintenance and service on company and owner-operator vehicles which at times includes problem-solving and diagnoses and keep sense of urgency ;
Make the evaluation of parts for reuse, repair or replacement;
Work to blueprints, schematic drawings, service manual and other like information;
Perform non-structural welding, (i.e. Tacking);
Perform adjustment and calibration to mechanical components;
Perform modification and construct mechanical assemblies;
Perform maintenance and low voltage repairs of electrical systems;
Use various hand and power hand tools;
Operate equipment such as overhead or mobile cranes and forklifts to assist in assignments.
REQUIREMENTS:
Ideally, you will have:
Journeymen Certified Trailer Mechanics;
The ideal candidate will have 3+ years' experience repairing trailers and will service both fleet and third party equipment;
Valid Class 3 license, Air endorsed;
The technician must have their own tools, valid driver's license and clean driving record; and either hold a valid CVIP license or have the ability to obtain one;
Proficient in Microsoft Office – Excel, Word, Outlook;
Multitask and prioritize in a fast-paced environment with a high volume of workload;
Ability to be flexible and adjust course of action depending on the demand;
Preference is given to those with a journeymen trailer technician, Heavy – Duty mechanic with welding experience and knowledge;
Strong problem solving and diagnostic skills;
Must be able to work within strict established safety and work guidelines/rules to complete the job.
TYPE OF PERSON WHO WOULD SUCCEED IN THIS ROLE:
Go-getter – personality – solves problems in an innovative and decisive manner;
Positive and outgoing – interact in a socially engaging manner;
Sense of urgency – with a high tolerance for ambiguity;
Detail-oriented – with the ability to get the job done;
High level of commitment, integrity and dependability;
A driver for bottom-line results.
WHAT WE OFFER:
A dynamic, growing, award-winning company with the opportunity to take your career to the next level;
A strong corporate culture that is committed to personal and professional growth;
A strong compensation package, with excellent benefits;
Continuous learning opportunities to enhance your career;
Working with a fun team that maintains a family-like atmosphere;
A corporate uncompromising commitment to safety;
Strong support from the organization's ownership.
NEXT STEPS:
If you're excited about this opportunity and believe you are qualified to join our team, we would love to hear from you. Please send us your resume, along with a cover letter that briefly responds (in 4 separate numbered paragraphs) to the following questions:
Relevant qualifications and work experience in Canada
Why you feel you are you a good match for this role
Your approach to trailer mechanical repairs and your career goals
Your salary expectations (ballpark)
* If you do not include a cover letter – your application will likely not be read
By applying to this position, you are confirming you possess either a Canadian citizenship or permanent resident status.
We would like to thank all applicants in advance for their interest in us.
We encourage applications from all qualified individuals and believe strongly in diversity.
To submit your Resume and Cover Letter via the apply now link on our Indeed listing of this job posting.