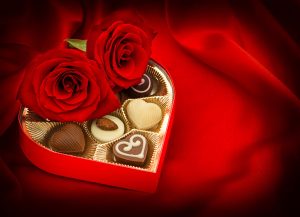 Mark your calendars, set your notifications and don't forget to treat your wife to something special on Valentine's Day (February 14th just in case you needed the date). Even if you and your wife have mutually agreed that Valentine's Day is a fictitious holiday invented by the card and chocolate companies, it's still nice to do something special for her. Women like to be doted on, wooed, surprised and pampered, so really you can't go wrong by participating in the madness.
If you're a trucker, or you wife is the trucker of the family, celebrating Valentine's Day can be a challenge, but it should not be an excuse to not celebrate at all.
Trucking Men: Spoil Your Wife
Chances are you will be hundreds of miles away on February 14th but, with a little planning, you can still surprise your wife with these ideas:
1. Set up a flower delivery to your house or your wife's office scheduled for the 14th of the month.
2. If flowers aren't your thing, you can always buy her something special and hide it in the house. Text your wife on Valentine's Day to let her know where you've hidden her gift.
3. Celebrate early with a date night. Either go out for dinner and a movie or get rid of the kids for the night and stay in. Plan the evening yourself and surprise your wife with the details.
Stay at Home Hubbies: Spoil Your Wife
If your wife is the trucker of the family, delivering flowers may be out of the question, but here are some ideas that can still deliver the same message:
1. Pack a gift in with her trucking stuff, if you can try to hide it her truck or at the bottom of her clothes bag if she lives out of the duffle. Text her on Valentine's Day to let her know about it. Don't worry if she finds it early, it'll still be a surprise.
2. Pack a gift basket that can help make her life easier on the road. Include some of her favorite off-duty items such as magazines and books as well as a box of chocolates.
3. Surprise her with a night on the town when she gets back. Just don't plan it for her first night in as she's likely going to be tired from working.
Valentine's Day is a day to show your significant other just how much they mean to you and, of course, it's a two-way street so gals don't forget to show your men just how much they mean to you too. Trucking is hard on relationships, and while you shouldn't need a special day to appreciate your significant other, it's still nice to ensure that your partner feels loved and appreciated.