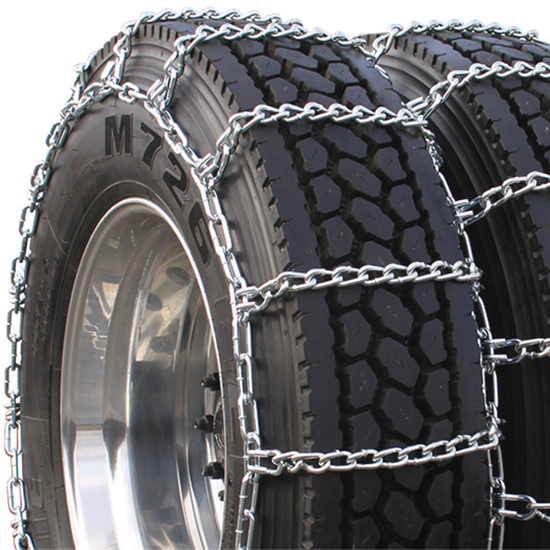 Starting September 1, 2017, drivers will be required to start carrying a set of chains in the truck. Be sure to make some room for them as you will be required to carry them until May 31, 2018.
As a general rule, Len Dubois Trucking's safety policy states that if chain up warnings go into effect, it is unsafe to drive. The safety of our drivers is the top priority, so we prefer that you find a safe place to park and wait for the road conditions to clear up instead of chaining up. But even the most seasoned driver sometimes finds themselves in the middle of a chain up warning. It is for situations like this that drivers' must be prepared to chain the vehicle.
Most Notorious Chain Up Highways & Interstates
California
Interstate 5 north of Redding;
Interstate 80 over Donner Pass between Sacramento and Reno; and
U.S. Highway 50 over Echo Summit between Lake Tahoe and Sacramento
Colorado
Interstate 70 between mile marker 133 in Dotsero County and mile marker 259 in Morrison County
British Columbia
Highway 5, Coquihalla Highway,
Of course, the Mountain States all have potentially dangerous winter driving conditions and chain up warnings can go into effect at any time. It is important to know weather and highway conditions before hand. Here are some important links that you should keep handy for mountain driving in the winter months.
Full Chain Up
Every mountain state and province has their own chain requirements. A general rule of thumb is that a full chain up involves chaining up:
All four tires on front drive axle
Outside tires of rear drive axle
One tire on each side of the trailer
It's important to check weather conditions and mountain passes before you arrive. If there is a chain up warning – it's not safe to drive. Shut it down and go once the chain warnings are down and the road conditions improve. Safety is our number one priority.
Know how to Chain Up
Just in case you get caught out in a chain up warning, you need to know what to do. You may want to practice your chaining skills in a safe, warm environment before hitting the roads this winter. This video explains the steps to get you going but if you have any questions, don't hesitate to speak with your safety manager or shop crew just to make sure you're doing everything properly.