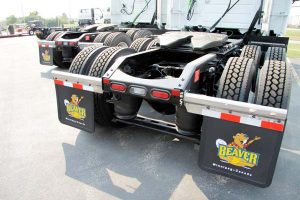 The spring safety blitz is just a round the corner. Running June 3 – 5, 2014 the FMCSA, in cooperation with the trucking industry, will increase inspections of trucks and drivers.
The key is the little things. If we are out of compliance in any way, it counts against our safety record. Even warnings negatively affect our safety score. It's important to ensure we are 100% on paperwork and equipment.
Equipment
It's important to do proper and detailed pre-trips. Catching defects and potential problems before you leave will keep you rolling and avoid failing an inspection. This is more than oil and tires.
You need to do a detailed inspection; it's the details which can be over looked. Major things like suspension, brakes, and air are important but you would need to be derelict in your duties to miss major defects.
Don't get caught with minor defects; these count against our safety profile. Insure you check little things, such as:
seals on the air line glad hands
all marking lights
condition and tread of tires
license plate light
clearance of trailer air lines under the trailer
air lines aren't rubbing on the catwalk between the tractor and trailer
It's important to be in the habit of proper pre-trips. Proper pre-trips will save you from costly time consuming breakdowns while on the road. Proper pre-trips will keep you in compliance and ticket free.
Len Dubois Trucking is a family-run transportation and trucking company in Winnipeg, Manitoba. We are looking for quality Owner/Operators and company drivers. Join our team today.