Do you want to drive for one of the best trucking companies in Winnipeg? Look no further.  Join the Len Dubois Trucking team today.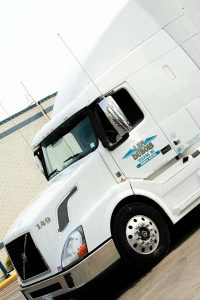 Len Dubois Trucking in Winnipeg, Manitoba has limited positions available for both Owner Operators and Company drivers. We also have limited part time positions available for those driver's who don't want to be over the road on a regular basis.
Join our growing fleet and become part of the Len Dubois Trucking family. We offer a competitive pay scale, paid drops, border crossings, monthly incentives and subsidized health benefits. With regular clients and outbound freight we are able to keep our fleet moving while still ensuring that our drivers get home regularly. On average our driver's are pulling ten thousand miles per month.
Put your career to work for you. Join Len Dubois Trucking today.