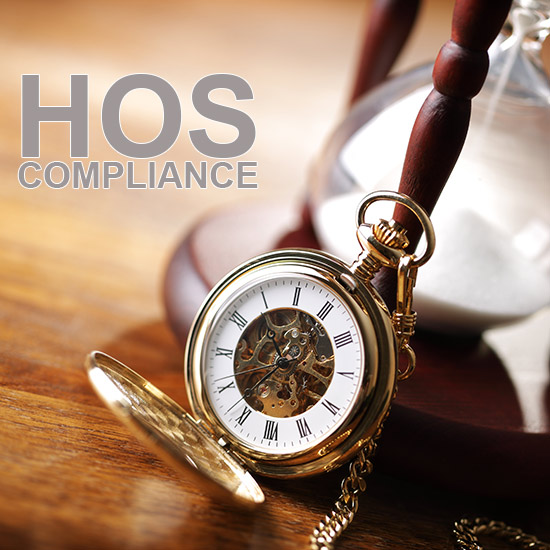 Hours-of-Service compliance is part of everyday living for truck drivers; after all, you can't really do the job if you don't understand HOS. This year the CVSA is placing special emphasis on HOS Compliance during the 2018 International Roadcheck happening across North America from June 5 to 7, 2018.
While a driver's hours of service is routinely checked by roadside inspectors and internal safety and compliance managers at trucking companies, the CVSA wants to stress the importance of HOS.
What DOT Officials will be Looking For (General)
During Internation Roadcheck, roadside inspectors will be looking for a few key things:
Drivers and motor carriers must know if they are operating an electronic logging device (ELD) and/or an automatic onboard recording device (AOBRD). The driver should be able to point out the device to an inspector.
Drivers should know how to navigate the device and be able to explain it to an inspector if needed. There are numerous models of logging devices and inspectors may not have seen a particular device before. However, the resulting output information is standard and can only be checked if received by the inspector.
AOBRDs installed before Dec. 18, 2017, can be used until Dec. 16, 2019. AOBRDs must also meet the requirements of 49 CFR 395.15
ELD Specific Information
The CVSA has compiled a list of things that they expect drivers to have in the truck and tasks they expect drivers to be able to preform:
Drivers must always have:

a user manual describing how to operate the ELD,
the instruction sheet for producing and transferring data,
the instruction sheet for reporting malfunctions and recordkeeping procedures during malfunctions.

Supply of blank records of duty status sufficient to record duty status and related information for a minimum of 8 days
Know how your ELD transfers data and how to do it.
Ensure you annotate all exempt movement that pertains to you.
Electronic documents must be retrievable and they must be available if the ELD malfunctions.
Make sure you know what to do if the ELD malfunctions. You must make a paper log immediately and call your dispatcher and get the previous 7 days sent to you.
Driving without an ELD is like not having a log book; the driver will be placed out of service.
HOS Compliance Review
Hours-of-Service rules vary between Canada and the United States; if you pull for a company that crosses the border, it is important to understand the variations in HOS Rules on either side.