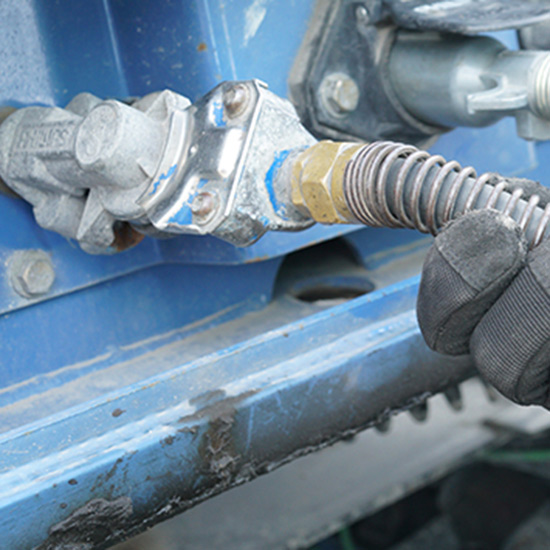 The Commercial Vehicle Safety Alliance's (CVSA) Brake Safety Week is scheduled for Sept. 15-21. Throughout that week, enforcement officials will conduct roadside safety inspections on commercial motor vehicles throughout North America.
During this year's Brake Safety Week, inspectors will be paying special attention to brake hoses/tubing. While checking these brake system components is always part of the North American Standard Inspection Program, CVSA is highlighting brake hoses/tubing as a reminder of their importance to vehicle mechanical fitness and safety.
What to Expect
During the week, DOT inspectors will be conducting primarily Level 1 inspections on trucks and buses throughout North America. They will be looking for out-of-adjustment brakes or brake system violations.
Inspections conducted during Brake Safety Week include inspection of the brake system components to identify loose or missing parts, air or hydraulic fluid leaks, worn linings, pads, drums or rotors, and other faulty brake system components. ABS malfunction indicator lamps are also checked. Inspectors will inspect brake components and measure pushrod stroke where applicable.
In the 14 jurisdictions using performance-based brake testers (PBBT), vehicle braking efficiency will be measured using that tool. PBBTs determine overall vehicle braking efficiency or the total brake force over the effective total gross weight. The minimum required braking efficiency for trucks or combinations with gross vehicle weight rating above 10,000 pounds is 43.5 percent, required by § 393.52 of the U.S. Federal Motor Carrier Safety Regulations and the CVSA North American Standard Out-of-Service Criteria.
Vehicles with critical brake violations, or other critical vehicle inspection item violations, will be restricted from travelling until those violations are corrected. Vehicles without critical vehicle inspection item violations are eligible to receive a CVSA decal indicating that the vehicle passed inspection.
Len Dubois Expects Zero Violations
Improperly installed or poorly maintained brake systems can reduce the braking capacity and stopping distance of trucks and buses, which poses a serious risk to drivers and public safety. Len Dubois Trucking equipment is routinely checked to help ensure that our driver's never head out on the road with unsafe equipment, but drivers must be prepared for maintenance issues that develop on the road.
Drivers are expected to conduct their pretrip inspections to ensure that their units remain in top working condition while out on the road. This is important for your safety, as well as the safety of the motorists you share the roadways with.
If there are any maintenance issues with your truck, please contact the shop immediately and they will help you get it fixed.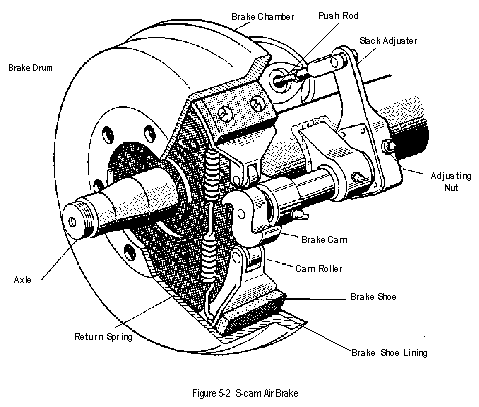 The most common DOT violation(s) stem from problems with the brake system. During the CVSA Roadcheck 2014, 46.2% of all vehicles put out of service had brake system violations. Checking the brake system is part of