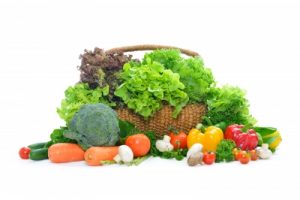 Getting the recommended daily servings of fresh fruits and vegetables can be difficult for truck drivers. Try incorporating fresh salads into your lunch or dinner plans and see how easy it is to reach the target.
Cucumber Salad
INGREDIENTS
1 red onion, halved and thinly sliced
3 tablespoons rice vinegar
3 cucumbers, peeled, seeded and thinly sliced
Salt and pepper
2 tablespoons olive oil
2 tablespoons chopped fresh dill
DIRECTIONS
Toss onion with 1 Tbsp. vinegar; set aside. Place cucumbers in a colander and toss with 1/4 tsp. salt. Drain for 10 minutes. Pat dry.
Mix onion and cucumbers in a large bowl. Toss with olive oil and remaining 2 Tbsp. vinegar. Add dill; season with salt and pepper. Cover and chill until ready to serve.
Green Salad with Apples
INGREDIENTS
1/2 cup walnut pieces
2 Granny Smith or other tart apples, cored, halved and thinly sliced
1/4 cup white wine vinegar
1 tablespoon Dijon mustard
2 tablespoons minced shallot
1 teaspoon sugar
Salt and pepper
1/3 cup olive oil
8 cups mixed salad greens
DIRECTIONS
Preheat oven to 350ºF. Spread walnut pieces on a rimmed baking sheet. Bake walnuts for 5 to 8 minutes, stirring every 2 minutes until just toasted. Pour into a bowl to cool.
Place apples in a bowl and toss with 1 Tbsp. vinegar. In a small bowl, whisk together remaining vinegar, mustard, shallot, and sugar; season with salt and pepper. Whisking constantly, drizzle in olive oil and continue to whisk until smoothly blended.
Place salad greens, apples, and walnuts in a large bowl. Toss with dressing just before serving.
Broccoli Slaw
INGREDIENTS
8 slices bacon
1 large head broccoli
1 small red onion, minced (1/2 cup)
1/3 cup golden raisins
1/3 cup mayonnaise
3 tablespoons white balsamic vinegar
2 tablespoons honey
Salt and pepper
DIRECTIONS
Cook bacon in a large skillet or on a griddle over medium heat until browned and crisp. Drain on paper towels. Crumble into 1/2-inch pieces; set aside.
Cut florets from broccoli stems and chop into small pieces. Transfer to a salad bowl and toss with minced onion and raisins.
In a small bowl, whisk together mayonnaise and vinegar until smooth. Add honey, salt and pepper, whisking to combine. Pour dressing over broccoli mixture and toss to coat evenly. Crumble bacon pieces over broccoli slaw and serve immediately.