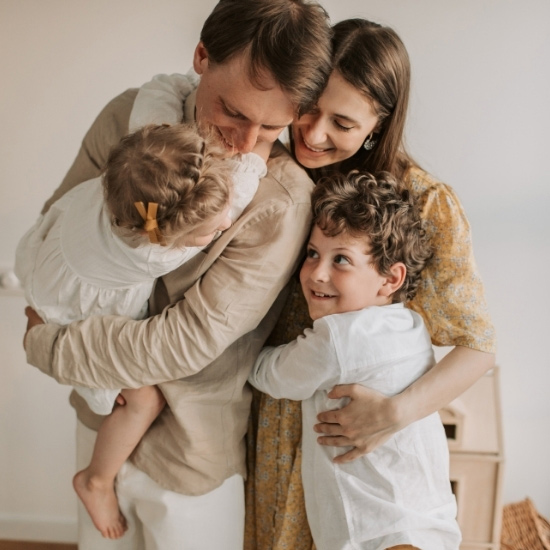 Celebrate the brand-new month with family time! Not only is the spring weather improving, but Mother's Day is quickly coming up, making it the perfect time to spend some quality time with your family.
Celebrate Mother's Day
This one is obvious but needs to be said. While again, this year's Mother's Day will be different than previous years, you can still spoil your mom silly and have a fun day of activities.
Check out these ideas of activities to do with or for your mom this year.
Breakfast in bed.
Museum outing.
Gardening.
Pamper her: Alone time, sleep in, or anything she wants to feel special.
Bake her favourite treat.
Cook her favourite meal.
Try a new recipe and cook it together.
Have a Zoom visit with the rest of the Fam.
Go for a hike.
Have a movie night: let her pick the movies!
Family Game Night: play her favourite board game, card game, or video game.
Have a Picnic
Aren't picnics just the best? It's the perfect way to create fun memories, enjoy the outdoors, and, most importantly, indulge in some tasty food. With the snow quickly melting away and the warmer weather sticking (knock on wood), now is a great time to have a family picnic.
There are many fantastic places to set up your picnic blanket, but here are a few ideas to get you started.
Petting Farm Open
Date: Saturdays and Sundays May to September
Location: 10 Acre Woods, Anola
Have some farm fun at 10 Acre Woods with their Petting Farm. During your visit, you'll meet the animals, hear their stories, share in the miracles, feel the love, and heal with positive energy. This is another place where a picnic is a must! Not only will you have tons of fun, but you can also relax, take in the sights, and enjoy a stroll on the trails.
You'll find their animals are extremely friendly yet quirky with diverse personalities, but something they have in common is their love of attention! Don't forget to check out the Gardens, where you can discover new herbs, traditional flowers and watch the veggies grow.
Please call a day or more ahead of your visit to book your session. Admission is $10.00.
Uptown Alley
Location: 1301 St Matthews Ave, Winnipeg
If you're looking for a five-pin, ten-pin, laser tag, or arcade adventure, then Uptown Alley is just the place to go!
Whether you want to go all out with glow bowling or keep it simple with regular, old-fashioned bowling, you can experience one heck of a good time! Inspired by the tradition of excellence shaped by the former Academy Lanes – and enriched by the latest tech – Uptown Alley is laser-focused on providing bowlers with the finest bowling experience in Winnipeg.
Are you ready for the best laser tag experience? Uptown Alley's Cyber Battle arena is 3,000 square feet of exhilaration as you evade the enemy and zero in on your targets. Hide, bide your time, slide into the open and then blast away to win a laser battle of intergalactic proportions.
In their arcade, you'll find new and exciting games along with all your favourites! Uptown Alley's game room offers over 40 player positions, a ton of space to move around, and the best prize redemption centre in Winnipeg. After gaming, grab a basket so you can browse our aisles and shop for your prizes in a store-like setting.
Flying Squirrel
Location: 1250 St James St, Winnipeg
Enter any one of Flying Squirrel's world-class indoor trampoline fun parks to be entertained for hours. They are not just your run-of-the-mill trampoline park – they are also the World's Largest Indoor FUN Park! From Dodgeball to Kiddie Courts, you'll discover a world of fun activities and experiences for all ages.
What adventure are you up for?
Arcade.
Drey Café.
Battlebeams.
Airbags.
Dodgeball Courts.
Dunkhoops.
3D Climbing Walls.
Stunt Jump.
Freestyle Courts.
Kiddie Court.
Foampits.
Performance Trampolines.
Slacklines.
Airtracks.