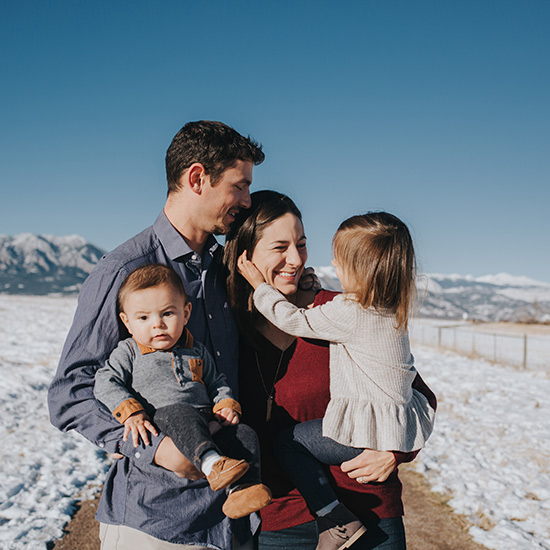 There are lots of ways to spend quality time with your family, but nothing beats experiencing amazing events with your loved ones and creating lasting memories!
Date: February 8
Location: Millennium Library, Winnipeg
Children love folk music too! There's no time like the present to get our wee folk in the festival spirit! Local family performers will have little ones singing, dancing, and learning, all while having fun.
Winnipeg Folk Festival has concerts just for our little folk! Bring the kids down to the Millennium Library to dance and sing along with great performers who have played under the Festival's Chickadee Big Top and more!
Date: February 4, 11, 18 & 25
Location: FortWhyte Alive, Winnipeg
A line-up of inspired exploration to allow you to connect, learn, and explore the intrinsic connection with the natural world.
Take part in various nature-inspired activities, crafts, games, and exploration, and let your adventurous side come to life. Each week Alive in the Woods will feature a different activity geared towards varying ages, helping you get connected with nature.
These self-guided experiences will help you see and interact with nature in a new way – and inspire you to keep looking for ways to connect and do good for the planet long after your visit.
Date: February 1 to 23
Location: The Forks Market, Winnipeg
Skate on one kilometre of on-land skating trails, slide down the toboggan hill, take a crack at Crokicurl, and get that perfect selfie under the lit archway.
Sunday Adventure Programming adds some extra fun!
Horse-Drawn Wagon Rides, Soul on Ice, Indigenous Programming where you can join Elders inside the teepees for a traditional indigenous experience.
The Canopy Skating Rink is transformed into a dance floor on ice. DJs Hunnicut and Co-op spin your favourite tunes while you spin around the ice.
Date: February 14 to 23
Location: Various Venues in Winnipeg
Join in Western Canada's largest winter festival. Festival du Voyageur is the perfect venue to embrace a Manitoba winter while enjoying unique entertainment. The whole family will take pleasure in meeting Fort Gibraltar's historical characters, admiring snow sculptures created by artists from around the world, dancing and jigging to lively music, tasting delicious French-Canadian food, and so much more. Bonding the traditions of the past with the vitality of the franco-Manitoban community of today, Festival du Voyageur is a kitchen party not to be missed.
Date: February 29
Location: Town Dock, Lac du Bonnet
Head out to Lac du Bonner and test your luck on February 29, 2020, for the 14th Annual Lac du Bonnet Ice Fishing Derby, where size doesn't matter! With a hidden length and time derby, all you have to do is catch a fish for your chance to walk away with $10,000 cash. In fact, you don't even have to catch a fish at all to be able to win one of our amazing randomly drawn prizes.
Always fun and full of surprises, the Lac du Bonnet Ice Fishing Derby is a great way to get out and enjoy one of Manitoba's favourite winter pass-times. Master Anglers, professional fishers, fishing enthusiasts, and families alike all have a great time out on the ice.