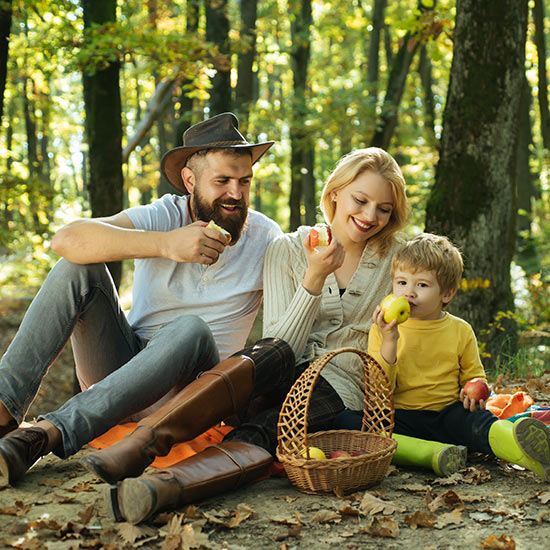 There are so many fun activities to do with your family that it can be hard to decide what to do. Here are our top 5 activities and events that we think that you can't miss while you're home with your family.
Date: August 2 to 4
Location: Lac du Bonnet Community Centre, Lac du Bonnet
The Fire & Water Music Festival is an award-winning, family-friendly music festival that features the best there is to offer in Manitoban & Canadian Music with a sprinkling of a few international performers to help give it a little spice. Join the Fire & Water family for their three-day festival located in Lac du Bonnet, Manitoba which includes: indoor cabaret-style concerts, children's entertainment, outdoor stages, Artisan Square, Trade Show, farmers market, food vendors, and so much more!
Date: August 5 & 17
Location: The Forks – Oodena Celebration Circle, Winnipeg
Founding Nations of Manitoba hosts an annual Pow Wow to showcase and celebrate the diversity of the Indigenous communities in Manitoba. This event is a great platform that offers cultural appreciation to all spectators and guests of The Forks.
Date: August 5, 12, 19 & 26
Location: The Manitoba Museum, Winnipeg
Play it cool with the Manitoba Museum's weekly Monday afternoon Awesome Arctic Activities in the Arctic/Sub-Arctic Gallery. You'll learn about arctic animals, play traditional Inuit games and make your own game to play at home!
Date: August 11, 18 & 25
Location: FortWhyte Alive, Winnipeg
Take in the sights and sounds of sustainable urban agriculture. This is a great opportunity to visit the chickens, pigs and rabbits to learn a little bit about where our food comes from.
Date: August 13 to 30
Location: Rainbow Stage, Winnipeg
Rainbow Stage presents Rodgers + Hammerstein's CINDERELLA, the new Broadway adaptation of the classic musical that will enchant children and adults alike with its warmth, charm, surprising twists and a touch of magic. From the producers who brought you 2018's BEAUTY AND THE BEAST comes another memory-making summer event for the whole family. With a healthy dose of hilarity, this Tony Award winner combines the timeless songs you know and love with a fresh new take on the beloved fairy tale. So get your tickets to the ball…before you turn into a pumpkin!