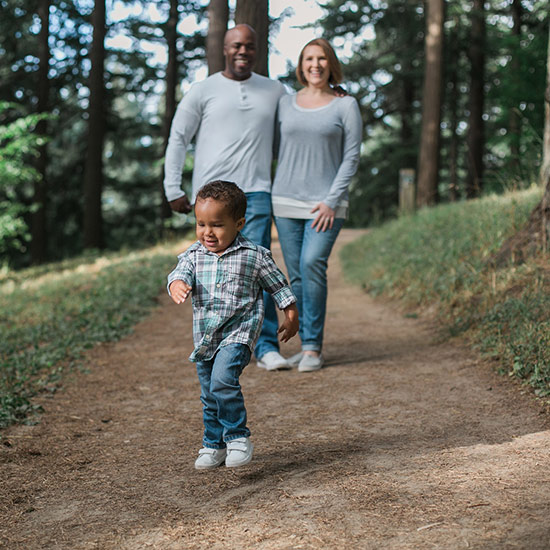 Take a break from the daily stressors of life and spend some well-deserved family time. Family time isn't about quantity; it's about quality! While you're back home, make your next Family Time an adventure that you'll never forget at these five places.
If you live in Winnipeg, then getting out and experiencing nature is not a daily occurrence but have no fear! Birds Hill Provincial Park is just outside of the city limits, so you can do your favourite outdoor adventures! Whether it's hiking, biking, swimming, or horseback riding, Birds Hill is the place to be.
Be transported back to the late Cretaceous period and discover the lives of marine reptiles that once inhabited the waters!
When visiting the Canadian Fossil Discovery Centre, you can explore their galleries that have hours' worth of information that tells the story of life before us – and, of course, fossils.
Fishing at Lockport
Fishing is always a good family activity idea! Grab your fishing gear, some chairs, and snacks for a day of pure relaxation and laughter.
Lockport is a great fishing destination where you can catch catfish, sturgeon, freshwater drums, and walleyes. And if you have a family member that isn't into fishing they can enjoy the fantastic views! From Pelicans and other birds, hiking alongside the channel, or simply laying back and taking in nature with loved ones, you get a family experience that will be remembered for years to come.
After the hard day of fishing, you'll feel famished. Stop Sonia's Stand or Half Moon Drive-In for a delicious meal of burgers, fries, pizza, and all the other classics.
You may not be able to go on a vacation, but you can go on a staycation! Travel to Ste. Anne Manitoba to visit Lilac Resort!
At Lilac Resort, you can do anything! From dancing the night away at the Tiki Juice Bar, participating in outdoor activities that are offered, and taking full advantage of the pool and waterslides!
Amenities (Some restrictions may apply or be closed altogether):
• Clean grounds
• Tiki juice bar
• Wi-Fi hotspot
• 1 giant water slide
• 2-speed slides
• 3 animal slides
• 2 pools
• 1 wading pool
• 4 hot tubs
• 3 beach volleyball courts
• Basketball court
• Large field
• Baseball diamond
• Play structure
• Paddle boats
• Dino cart rentals
• Arcade
• Stocked rainbow trout pond
• Tetherball polls
• Convenience store
• Laundromat
• Modern washrooms
Rooms:
• A/C
• Satellite TV
• Patio deck
• Furniture
• BBQ
• Utensil, linens, and bath towels
The Manitoba Museum
Are you ready to start experiencing Manitoba's extensive history and cultures again? The Manitoba Museum is opening its doors to the Museum Galleries on weekends.
Through dioramas, you experience the stories of human and natural history, painting the picture of Manitoba's – and Canada's – rich history. From learning about polar bears and northern lights to observing a Cree family gathering food, you lose yourself in the displays of the years that have passed, and the steps taken towards building the world we know today.
For planning your trip to The Manitoba Museum, please visit their website.