In the trucking world, where every second counts, downtime is your worst enemy. Of course, this is true any time of the year but in winter there are additional causes of downtime that truckers have to contend with. Keep your downtime limited this winter with these helpful tips.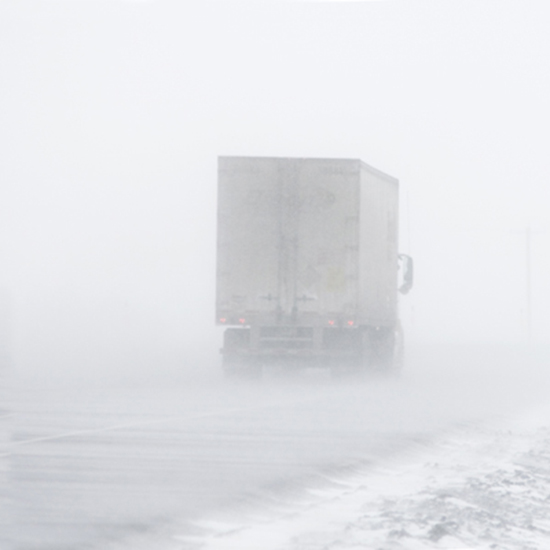 Keep your tanks as full as possible. Winter is not the time to run fuel levels too low.
Drop your truck with full tanks.
Add fuel conditioner to prevent fuel from gelling.
Drop your truck with less than full tanks. Condensation will build up in your tanks, causing water particles to form ice crystals that will clog your fuel lines and cause your engine to stop running.
Drain all air tanks during every post-trip inspection to remove any moisture that's built up in your air system.
Keep a bottle of airline antifreeze in your truck. If the trailer airlines are frozen, add a shot of airline antifreeze into the supply line glad hand and air up the trailer.
Use methyl hydrate in your air system because it will create a white residue and cause your air valves to gum up with sludge.
Plug in the block heater.
Let the truck warm up before you start driving.
Start off slowly so your drivetrain, engine, tires and wheels have time to warm up.
Pay attention to your gauges to ensure everything heats up slow and steady.
Never use engine-starting fluids to start your engine — no matter how eager you are to get underway. The ether in these fluids can ignite at such low temperatures that you risk a fire or an explosion
Check to make sure all of your tires are turning on both the tractor and the trailer.
Make sure your air pressure is at 110 psi and not falling or failing to build air pressure.
Give your tires time to cool down before dynamiting the brakes.
Use a hammer to help break the ice by on the frozen drum. Be careful to strike the drum and not the pad.
Immediately dynamite the trailer brakes when you spot the trailer.
Use a blow torch to unfreeze your brakes; you risk damaging the brakes.