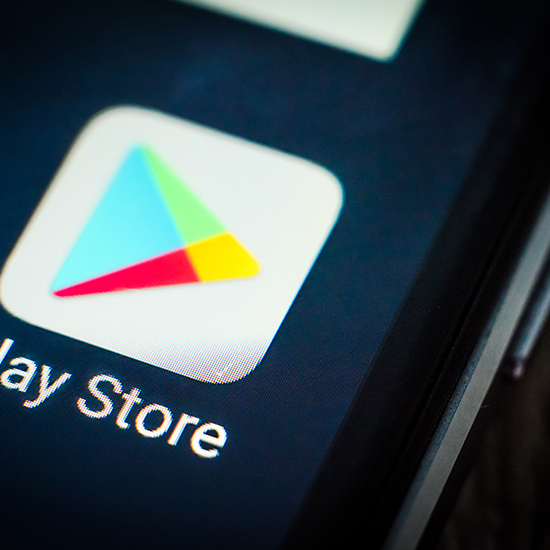 Summer holidays are just around the corner! For those of us with kids, this often means summer road trips and vacations, and for drivers with kids – ride alongs! Traveling with children can be both a blessing and a curse. On one hand, you get to enjoy some great one-on-one time with your kids, create lasting memories, and share new and exciting experiences together. But, on the flip side of the coin, the inevitable question that seems to escape no parent is always lurking in the shadows, 'are we there yet?' If you have ever traveled with children you understand the sheer, maddening and hair pulling annoyance of those four simple little words.
Conversations and traditional road games are great for the family bonding experience, but when you need a little downtime, there is no shame in letting your kids have some screen time. Here are 5 kid-friendly apps we've discovered that provide hours of fun and distractions for your kids.
Minecraft – Explore randomly generated worlds and build amazing things from the simplest of homes to the grandest of castles. Play in creative mode with unlimed resources or mind deep into the world in survival mode, crafting weapons and armor to fend off the dangerous mobs. Toss in some extra creativity by challenging your kids to craft the family pet, or house, car, things you have seen on the road so far, or whatever you can dream up!
Crayola DigiTools Paint – digitally paint in a variety of styles on your android tablet. Keep those little fingers busy for hours as they create virtual watercolor or acrylic works with the digital paintbrush. Or use the digital airbrush for cool spray art designs. Plus mix your own colours, roll on patterns and stamps, create from scratch on a blank canvas or choose from one of the scenic pictures.
Minion Rush: Despicable Me Official Game – Run and have fun with the Minions! Race with the Minions in the award-winning fan favourite runner. Run as fast as you can while jumping, dodging, rolling and knocking Minions off the track in despicably action-packed levels. Rush to collect Bananas and play exciting Special Missions to increase your score!
Teach Your Monster to Read – This is an award-winning phonics game that's helped millions of children learn to read. Children create a monster and take it on a magical journey over three extensive games – meeting a host of colorful characters along the way and improving their reading skills as they progress.
100 Doors Challenge – If you and your kids like puzzles and hidden object games, this is the game for you! The main goal is to escape the rooms, using all the possibilities of the device you need to open each of the 100 Doors and move the elevator to the next floor. Search for hidden objects, solve puzzles and use items to get the task done.
It can be difficult as a truck driver to maintain a healthy work-life balance. Constantly being away from home is difficult and there is never enough time to see everyone and do everything that you would like. This is why, despite knowing the dreaded question will arise, we absolutely suggest you take your kids on a ride-along this summer!