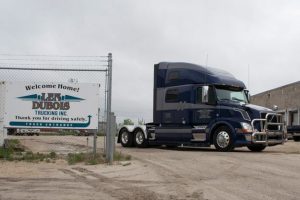 Len Dubois Trucking has a job opening for a city Owner Operator in Winnipeg Manitoba.
Successful candidates will have a valid Class 1 Driver's License, and a well maintained truck that is in good working order. Candidates should also be able to provide a clean driver's abstract and an up-to-date criminal record check.
This is a full time, hourly pay, Owner Operator position with 40 to 50 work hours per week.
If you are interested, contact John via Join Our Team page or call 888.590.2760 ext. 309.