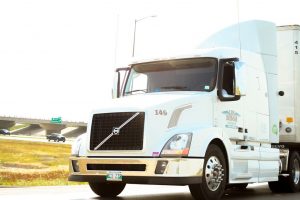 Len Dubois Trucking in Winnipeg, Manitoba is seeking Class One truck drivers for part time and occasional work.
We have three unique trucking position that are perfect for retired drivers who miss the road, seasonal workers who need to supplement their income in the off season, or drivers who don't like to be away from home too long.
Occasional Truck Drivers fill in when our fleet members go on vacation or require down time. This is a very flexible schedule with limited miles per month.
Part Time Seasonal Truck Drivers is perfect for people with a Class One license who work seasonally in another industry and want to supplement their income.
Shared Truck Part Time Truck Drivers is perfect for drivers who don't like being away from home for too long. If you're flexible and can run 4,000 to 5,000 miles per month, this position is perfect for you. Shared truck part time drivers will be required to maintain a clean truck for their partner and non smokers will be paired together upon request.
Len Dubois Trucking Offers the Best of Both Worlds. Earn an above industry average wage, through a per mile pay scale with paid pick and drop and paid border crossings plus additional incentives for specialized freight; all while choosing how hard you want to run.
Successful candidates will have a valid Class One Driver's License, will be able to travel to the U.S. and will be required to pass a Len Dubois Trucking road test. Candidates should also be able to provide a clean driver's abstract and an up-to-date criminal record check.
If you are interested, contact John via Join Our Team page or call 888.590.2760 ext. 309.
Be a part of our growing team – Apply today!