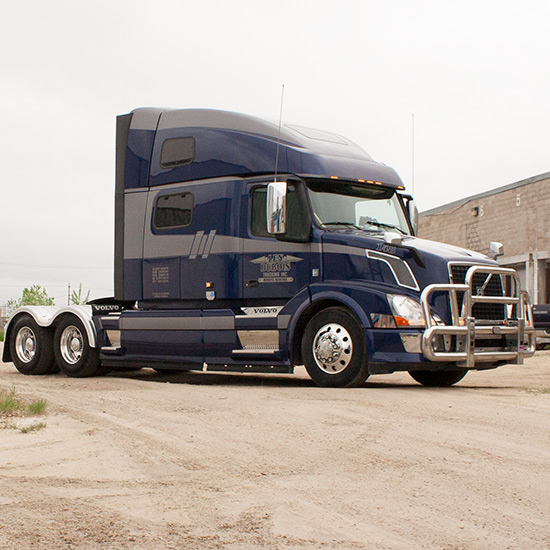 Len Dubois Trucking is a busy Winnipeg, Manitoba based trucking company looking for a professional Owner Operator to assist with Rural and City pickups and deliveries within Manitoba.
This is a full-time position with 40 to 50 hours per week operating from Thursday to Monday, with Tuesday and Wednesday as off days. As this position requires both city and highway drive time, the salary will be based on an hourly rate for city work, and a per mile rate for highway work. Wages are negotiable based on experience.
Specific Job Requirements
Must be able to work on a Thursday to Monday Schedule,
Equipment must be 2005 or newer and be able to pass a Len Dubois Trucking Road Test,
Must have a clean driver's abstract and up-to-date criminal record check, and
Must have at least two years of city or highway experience.
What we Offer
Above average industry revenue.
Paid every week on the 7th, 15th, 22nd and last day of the month.
Company paid decal package.
Company paid tolls & scales.
Health, Dental, and Life insurance coverage subsidized by the company.
Satellite communication with dispatch.
Regular Winnipeg outbound clients and freight.
Join our Growing Team Today
If you are a professional truck driver, who is committed to Safety and Compliance, quality customer service and strong work ethics you may the person we are looking for.
Please feel free to contact our Driver Recruiter and Safety & Compliance Manager, John at 1-888-590-2760 ext. 309 or fill out the contact form below.