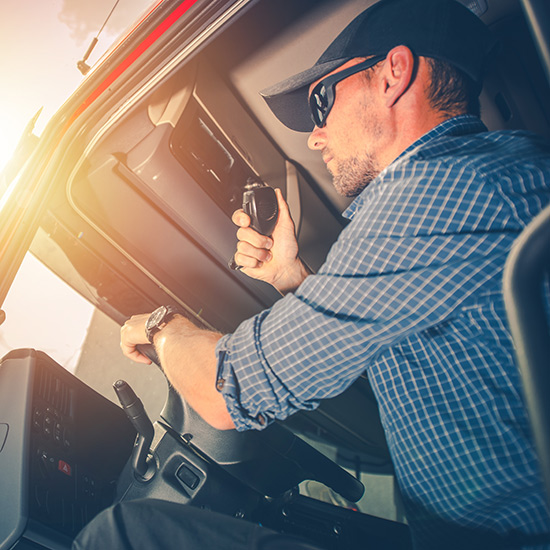 As long as consumers continue to purchase merchandise, there will be a need for drivers to transport the goods to their destinations. Qualified truck drivers are in high demand, so if you are looking for a stable career opportunity, a career in trucking could be right for you.
A career in long-haul truck driving is best suited for independent people who are self-motivated and can work without constant supervisions. Long haul drivers must also be able to handle stress well. The trucking industry is a fast-paced and demanding world.
The Benefits of Choosing a Career as a Long-haul Driver
#1 The barriers to entry are minimal
In the grand scheme of professional careers, the training is relatively short-lived with approximately 244 hours of schooling and an investment of between $9,000 and $12,000. There are numerous training schools in Winnipeg, Manitoba that provide the in-class and on-the-road training you need to start your career path off on the right track.
#2 The trucking industry provides a robust and secure career path
Job security is another big bonus, this industry isn't going anywhere. Think about it, almost everything you own was delivered by truck. As the current workforces ages and retires, new drivers are needed to replace them.
#3 Even the entry-level pay-scale provides a great living
In the trucking industry, you'll start earning a great wage almost immediately. Even as an entry-level driver, you'll be earning $55,000 to $65,000 a year. There are ample jobs available in the industry and many companies are on the look-out to increase the size of their fleets by hiring qualified, professionals.
How to Get Started
Starting with a reputable training school is a must. Through a combination of in-class training and practical road training, you will learn the skills required to perform the job. Once you pass your testing you will receive your CDL.
But the training doesn't end there. Becoming a professional truck driver starts with good habits and comes with practice. There is a big difference from driving around with your instructor on roads that you are familiar with to driving alone through California.
There are companies who offer training and mentorship programs which let you ease into your new career with the help that you need. Often times this will mean that you will be dispatched as a regional driver to start – this is a good thing. Staying close to home lets you gain experience gets you home a little more often. Both make the job easier. Many seasoned drivers suggest this route whenever possible.
Requirements of Training
Before you start researching driving schools here are a few things you should know:
To drive a class 1 vehicle in Canada, you need to be 18 years of age
You must be 21 years old to cross the border into the United States. Many trucking companies run across the border, and it can be difficult to find Canada only companies to drive with.
You will have to hold a valid class 5F license before you can undergo training for a class 1
You have to have a commercial medical done from a doctor so the Manitoba Public Insurance can have it on file.
You should have a clean driving record. Individuals with driving infractions will find it difficult to find work (yes, even if the violation was in a passenger vehicle).
What to Look for in a Driving School
There are multiple driving schools to choose from and even trucking companies who provide training. This is the start of your career and choosing the right school will give you the foundation you need for a long, safe, and professional career in the industry. Here are some things to consider before making your final choice:
How long has the school been in operation and is it accredited and licensed?
Does the school help you with job placement?
What is the ratio of student to the instructor? Smaller class sizes mean more individualized attention during training.
How is the course time divided between the classroom and driving?
Is the road test included in the course fees? How many road tests are included? The honest truth is, many drivers don't pass the first time they head out to test.
Have the instructors been over-the-road drivers? There is a big difference between being able to drive a truck from point A to point B and being able to do the job of a trucker.