Looking to work with a great Winnipeg trucking company? We have opportunities for quality Owner/Operators and company drivers. Join the Len Dubois Trucking team today.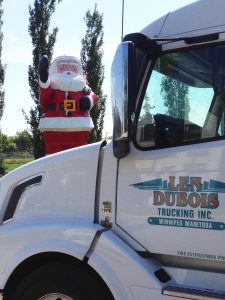 We are always looking for images to share with our fleet and our facebook friends. As truck drivers we see a lot of neat stuff on the road and that's what we'd like to share with our Facebook friends this month. Grab your phone, your tablet or your camera and snap of shot of your truck with something interesting at your next stop. Email us your photo and tell us where it was taken.
Share your images with us! Email your photos to lenduboistrucking@gmail.com
Follow us on Facebook & Twitter for updates, info, trucking pictures, and more!
Happy Shooting!