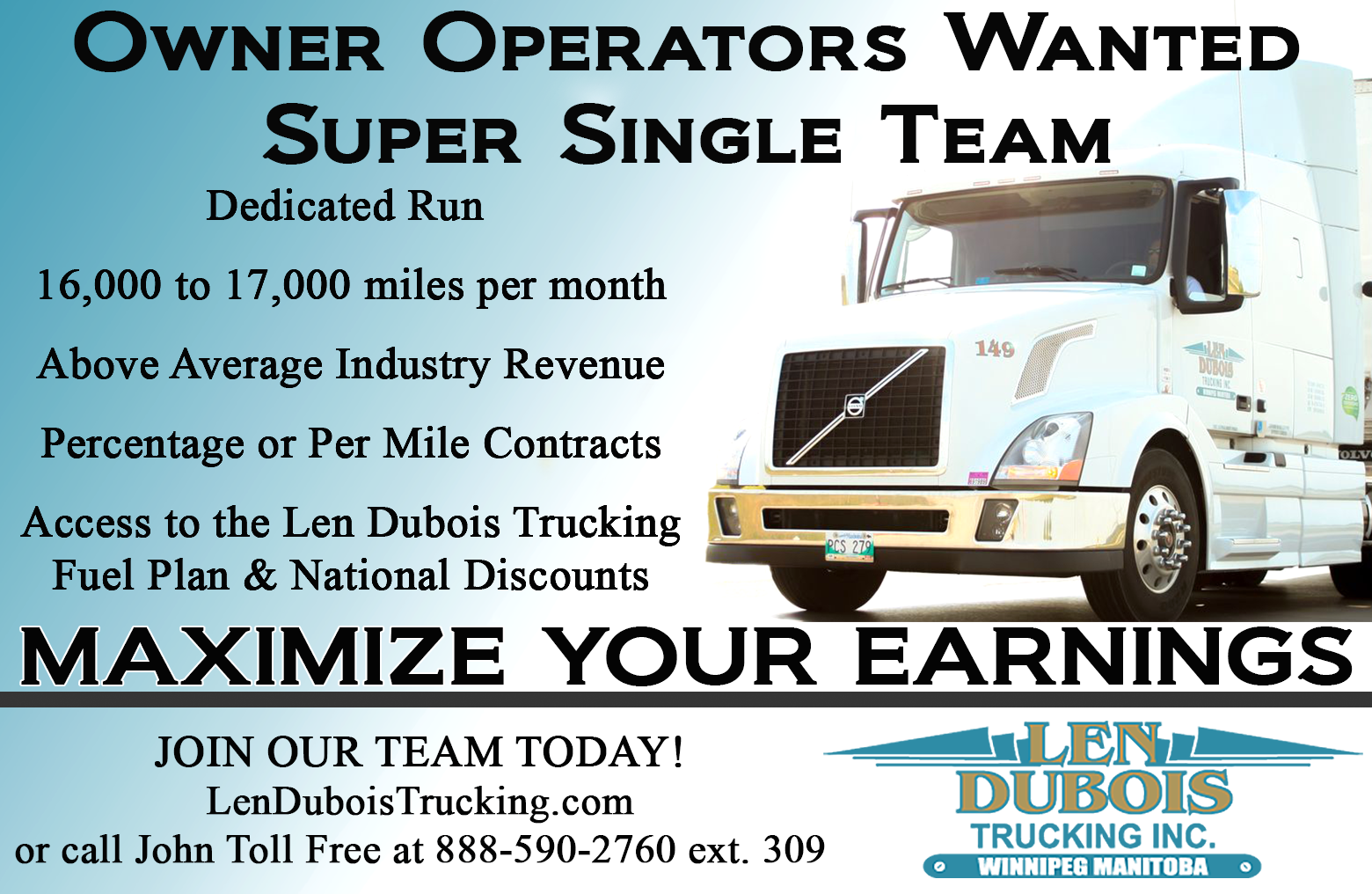 Len Dubois Trucking has an opportunity for a Super Single Owner Operator Team. This position is for a dedicated run that goes from Winnipeg to Brampton to Texas back to Brampton and then Winnipeg. The run lasts 10 to 12 days and generally provides drivers with 3 to 4 days home time between runs. This dedicated lane offers 16,000 to 17,000 miles per month with two round trips per month.
We work hard to help you succeed and maximize your earning potential.
Take advantage of our money saving fuel plan, low shop rates, deductible buy down, and modern well-maintained trailers equipped with fuel-saving wind deflectors.
Our owner operators earn above industry average earnings with percentage or per mile contracts, company paid tolls and scales and more.
Our office staff and management have decades of experience in the trucking industry and many have been over the road. We know the importance of a quality relationship, good miles, a home life – and the necessity to balance it all.
Who We Are Looking For
If you are a professional driving team, who is committed to Safety and Compliance, quality customer service and strong work ethics you may be who we are looking for. Successful candidates will have:
A valid Class One Driver's License,
Will be able to travel to the U.S.
Will be required to pass a Len Dubois Trucking road test,
Will have 2 years highway experience,
Equipment that is 2011 or newer, and
Candidates should also be able to provide a clean driver's abstract and an up-to-date criminal record check.
Join Our Team Today!
Please call John, our Driver Recruiter and Safety Manager at 204-783-2798 ext 309 or fill out the brief application form below.