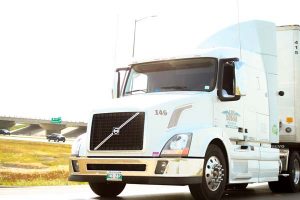 Len Dubois Trucking is looking for part time and substitute drivers to join our team.
These positions are perfect for retired truck drivers who miss the road, farmers who need to supplement their income during the winter, or drivers who don't like to be away from home for too long.
Substitute truck drivers are required to fill in when drivers go on vacation or require downtime.
Part time truck drivers will run more regular miles with a shared truck. Our goal is to divide 10,000 to 12,000 miles between two drivers.
We offer a competitive pay scale, paid drops, border crossings, offer monthly incentives and subsidized health benefits. We operate late model trucks, 2011 and newer. Best of all we are committed to providing our drivers with a healthy work/home balance.
Len Dubois Trucking is a family-run transportation and trucking company in Winnipeg, Manitoba. We are looking for quality Owner/Operators and company drivers. Join our team today.