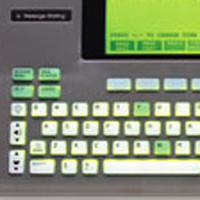 With the popularity and rise in real-time text-based communications, such as Facebook, Twitter, and instant messaging, came a new text language. This text language is designed for quick and compact communication.
The trucking industry has incorporated the use of this technology to help run fleets. It has made communication between drivers and the home terminal quicker and easier, but it has caused a great deal of confusion and questions.  Using the text abbreviations doesn't work unless both parties are familiar with the language.
Here is a list of regular, daily use text abbreviations to get started with learning the language of texting.
@TEOTD – At the end of the day
ABT2 – Meaning 'About to'
ADDY – Address
AFAIC – As far as I am concerned
AIGHT – Alright
AISI – As I see it
AQAP – As quick (or quiet) as possible
AYDY – Are you done yet?
BCNU – Be seeing you
BITMT – But in the meantime
CHK – Check
CU – See you
DIY – Do it yourself
EZ – Easy
FYI – For your information
GB – Goodbye
ICAM – I couldn't agree more
IDUNNO – I don't know
ITYK – I thought you knew
JJ (J/J) – Just joking
JMO – Just my opinion
L8R – Later
MTF – More to follow
NP – No problem
NW – No way
PLS – Please
PROLLY – Probably
RSN – Real soon now
STR8 – Straight
TBD – To be determined
TTYS – Talk to you soon
UNCRTN – Uncertain
UW – You're welcome
W8 – Wait
W/E – Whatever
WRK – Work
The more text abbreviations you learn the easier it will be for you to communicate through texting.
Len Dubois Trucking is a family-run transportation and trucking company in Winnipeg, Manitoba. We are looking for quality Owner/Operators and company drivers. Join our team today.