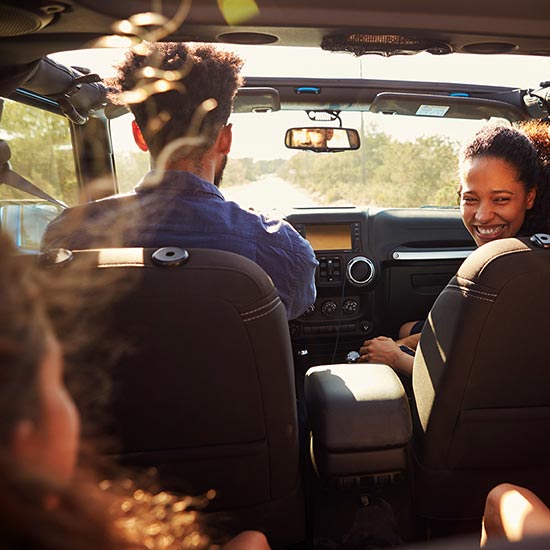 Summer is in full swing and that means there is plenty of family activities for you to enjoy! From music to cars, and of course the Ex, you'll have a blast spending some quality time with your family. Make the most of your time in and away from the truck.
June 5 – 24 Winnipeg
EX-perience the sights, sounds, and tastes of Manitoba's largest summer fair. Featuring nightly concerts, family attractions, animals, agriculture and the worlds largest traveling midway. Red River Exhibition Park, Winnipeg's west side
June 1 – 3 Cypress River
Non-profit, volunteer-driven Cypress River Resource Centre Inc. is hosting our sixth annual Prairie Wind Music Festival, June 1st – 3rd. Visit our website for up to date information on our amazing acts. We are overwhelmed with the response at the last six festivals and are looking at some great local and national talent to entertain you again. The Prairie Wind Music Fest presents a diverse blend of music in the tiny community of Cypress River, Manitoba. Small but mighty, the Fest provides intimacy, uniqueness, production quality, and awesome hospitality. Our visitors will enjoy the opportunity to see some of Canada's hottest musicians alongside new, local talent in an intimate setting, and to celebrate the joys of music and community. Rock, blues, country, old-time, jazz, children's music… the Festival will have something for everyone! Tickets will be available in advance and at the gate. Come to Cypress River – rain or shine!!!
May 12, 2018 – September 3, 2018 ( Recurring daily ) – Children's Museum – Winnipeg
Summoning all castle builders! Builders of all ages are invited to explore, build, and play in the Children's Museum's new traveling exhibition—Castle Builder!
In this exhibition, guests are transported to a kingdom where they become castle builders, building their own toy castle brick by brick. In Castle Builder, builders of all ages and skill levels can construct castles, learn about real-world castles and their building secrets, and plan their ideal castle's defenses. Guests can even explore the inside of the royal castle, test their fortress designs with a catapult, and spot a dragon.
June 2 Oak Hammock Marsh Interpretive Centre
Celebrate the 25th anniversary of the Oak Hammock Marsh Interpretive Centre on this very special day.
Entertainment with Master of Illusion, Brian Glowe
Live interactive reptile display
Live Owl presentation with Jim Duncan
Bouncy castle and slide by Funquest Amusements
Face painting
Birthday cake and more
June 2 Headingley
Show to be held at Headingley Community Centre, 5353 Portage Avenue, Headingly MB. Open to all antique, classic and special interest vehicles. Free registration. Bring a donation for Winnipeg Harvest. There will be food and awards. Registration begins at 9:30 AM. The show ends at 3:00 PM. No rain date.
June 9 & 10 Gimli
Twice a year, artists in Manitoba's Interlake invite the public to visit their studios and share a slice of their creative lives. The tour focuses on the art & culture of Interlake communities – essentially a self-guided adventure enabling visitors to speak with artists in the area and view their work in picturesque settings.