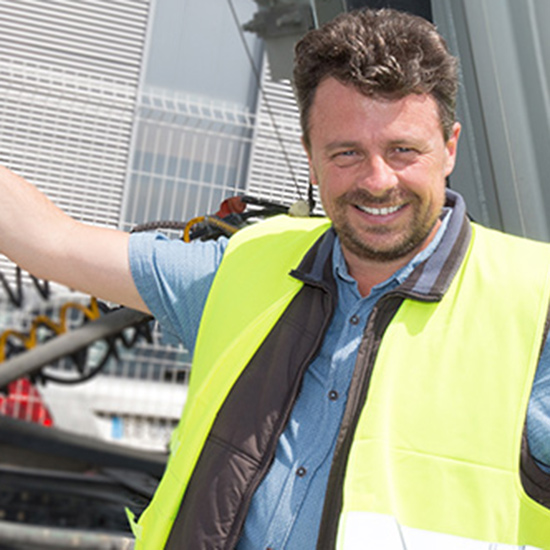 The trucking industry is on fire; absolutely booming with freight and opportunities for those seeking exciting new careers. The current economic times has us smack dab in the middle of a strong U.S. economy, a capacity crunch (meaning there is more freight than drivers and trucks to move it) and a present driver shortage. If ever there was a time to become a truck driver, it is now!
For the right person, becoming a professional truck driver offers opportunities, benefits and a solid future. Trucking is a professional career with limited barriers to entry. Often within 6 to 8 weeks of training with a professional driving school and an investment of under $ 12,000, you'll be on your way to earning a great living.
Choosing to become part of the industry is a big decision. Like any job, there are pros and cons. We've taken some of the most frequently asked questions by those interested in the industry and spoken with our drivers, safety managers, and owner operators. Here's what they had to say.
What kind of training, education, and experience would you recommend?
Starting with a reputable training school is a must. Through a combination of in-class training and practical road training, you will learn the skills required to perform the job. Once you pass your testing you will receive your CDL. But the training doesn't end there. Becoming a professional truck driver starts with good habits and comes with practice. There is a big difference from driving around with your instructor on roads that you are familiar with to driving alone through California. There are companies who offer a training and mentorship program which lets you ease into your new career with the help that you need. Our drivers suggest this route whenever possible.
Besides the CDL, are there other qualifications needed for the job?
Yes. Most reputable trucking companies are selective about who they put in their equipment. They will look at your driver's abstract. If you have a history of driving infractions, they may not hire you. In addition to this, having a criminal record will prevent you from entering the United States and being able to do so is a common requirement in the industry.
Our drivers pointed out that having good math, trip planning, mapping and communication skills will make the job easier for drivers as they are part of your daily life. Having a professional attitude is also important because you will be dealing with your company's clients on a regular basis. Truck drivers are the face of the company and should represent the company in a good manner to help maintain successful relationships.
How stable is a job in the trucking industry?
Like we said at the beginning of the article, the trucking industry is on fire and there are many jobs currently available. Overall the trucking industry provides stable employment. There are factors that can lead to unemployment, just like in any other industry. The trucking industry is dependant on the economy, if there is less freight to move, then fewer trucks are needed therefore fewer drivers. Working for a reputable company who has a good client base can reduce the chance of job loss in bad economic times.
Another factor that increases job stability is the driver's attitude towards the job. If you are difficult to dispatch, have a bad attitude, and don't operate as part of the larger team you may find yourself out of work.
Probably the most important factor in job stability is your safety on the road. There are many rules and regulations to ensure that drivers operate on the roadways safely. Too many infractions will lead to termination and difficulty in finding new employment.
How much do drivers get paid and are there raises?
Most drivers get paid per mile. As a starting wage in Manitoba $0.3475 to $0.40 per mile is generally the norm. In addition to this most companies pay for work that is done such as picks, drops, border crossings, layovers, tarping etc.  If you are in a mentorship training program the per mile pay can be lower, but it generally short-lived; 6 weeks to 3 months. Raises are generally paid with an annual increase. In addition to your per mile pay, you need to factor in bonus pay which is different for each company but can consistently increase your base pay. Depending on the company you are working for most long-haul drivers travel 120,000 to 140,000 per year.
Manitoba is a great place to become part of the trucking industry. Winnipeg a central hub for freight moving across Canada and into the United States, meaning that more freight needs to be moved from our city to other locations. The industry is also represented by the hard-working people at the Manitoba Trucking Association who are dedicated to the continued success of everyone in the industry.