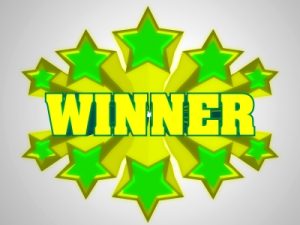 Let's start with the information that everyone really wants to know . . . just who won that iPad mini. Congratulations to Claude in unit 119, you're the winner of a brand new iPad mini.
We also did some prize draws for some Len Dubois Trucking swag, hats, shirts, and stainless steel coffee mugs. Our winners are Randy (unit 125), Alan (unit 151), Peter (unit 121), Norm (unit 153), Bruce (unit 120), and Steve (unit 155).
All prizes can be picked up in John's office.
Top 5 Driver Miles for 2013 Year
Jeff D. with 137,131 miles
Chris D. with 136,727 miles
Darryl H. with 136,314 miles
Dallas M. with 133,230 miles
Claude W. with 125,404 miles
Top 5 Owner Operator Miles for 2013 Year
Bob H. with 136,222 miles
Serguei P. with 135,215 miles
Gary and Ann R. with 134,962 miles
Stewart E. with 126,237 miles
Rob T. with 118,340 miles
Our Drivers are Safe
Just a quick congratulations and thank you to the entire fleet for being one of the safest out there. This past year has been really tough on the industry for insurance costs. The trucking industry is seeing average increases between 5 and 10 percent, in some cases. Our drivers did such a great job staying safe and committing themselves to our no violation policy that we as a company will not have any increase in our insurance costs. This is amazing! Thank you again for being such a safe fleet.
image courtesy of freedigitalphotos.net